The US Department of Defense emits more CO2 each year than many countries.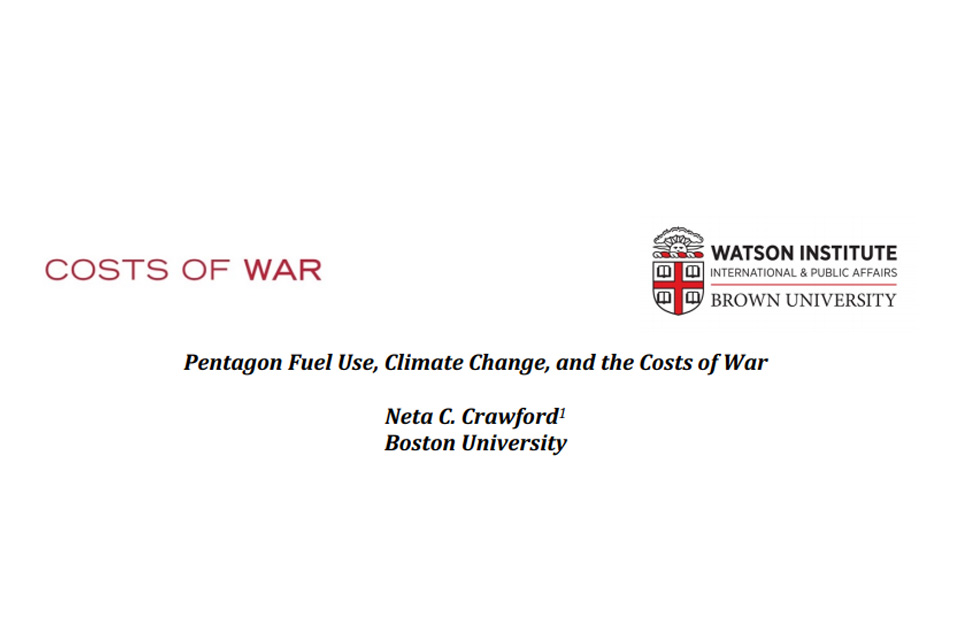 In its quest for security, the United States spends more on the military than any other country in the world, certainly much more than the combined military spending of its major rivals, Russia and China. All this capacity for and use of military force requires a great deal of energy, most of it in the form of fossil fuel. As General David Petraeus said in 2011, "Energy is the lifeblood of our warfighting capabilities." Although the Pentagon has, in recent years, increasingly emphasized what it calls energy security — energy resilience and conservation — it is still a significant consumer of fossil fuel energy. Indeed, the DOD is the world's largest institutional user of petroleum and correspondingly, the single largest producer of greenhouse gases (GHG) in the world.
This paper specifically examines military fuel usage for the US post-9/11 wars and the impact of that fuel usage on greenhouse gases emissions. The best estimate of US military greenhouse gas emissions from 2001, when the wars began with the US invasion of Afghanistan, through 2017, is that the US military has emitted 1,212 million metric tons of greenhouse gases (measured in CO2equivalent, or CO2e). In 2017, for example, the Pentagon's greenhouse gas emissions were greater than the greenhouse gas emissions of entire industrialized countries as Sweden or Denmark.
A blog on The Conversation summarising its findings is available here.
Link to external source