The humanitarian impact of the conflict in Yemen has been exacerbated by scarce water resources, weak governance and poor infrastructure – all of which have been further degraded by the conflict. The conflict has had a huge impact on Yemen's weak agricultural sector leading to severe food insecurity, and impacted projects aiming to protect its remaining biodiverse areas.
A brief introductory overview of the environmental dimensions of the conflict in Yemen, with facts, figures and further reading.
In March, the Yemeni government called for UN help in dealing with a potentially serious oil pollution threat in the Red Sea. The case has highlighted the wider threat from oil pollution in Yemen's civil war and the risks it poses to the Red Sea's ecology.
"There are no above ground water sources in #Yemen so the vast majority of communities depend entirely on wells and water trucks to meet their daily needs. Even in towns and cities water systems are in a state of disrepair or damaged from the fighting."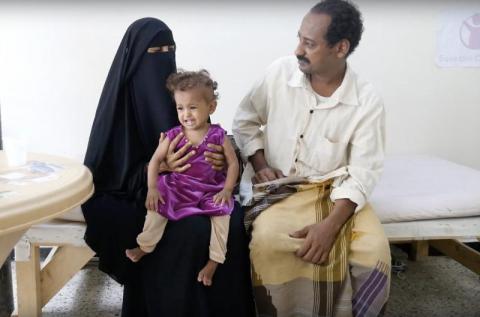 Richard Pearshouse
@RPearshouse
As cholera cases soar in Yemen @SaveChildrenYE denounces attacks on water infrastructure. 26-28 July: airstrikes damage a sanitation facility +water station that supplies Hodeidah, suspected cholera cases in local clinics almost doubled from July to August https://t.co/fgQ98k6JsH
Good intro to the politics of post-conflict reconstruction, using #Syria & #Yemen as egs. Both will require a great deal of attention on environmental problems caused or exacerbated by the fighting but in the face of politicisation that seems unlikely
The War After the War
Post-conflict reconstruction is inherently political, involving a struggle for power and influence.
carnegie-mec.org
Load more
This paper considers the threat that environmental degradation poses for peacebuilding and recovery in Iraq and Yemen, with a particular focus on climate change risks. But it also identifies opportunities for addressing the environment during reconstruction efforts.