Decades of conflict have caused serious and widespread land and resource degradation. This has been driven by unsustainable management practices and is now being exacerbated further by climate change. Afghanistan faces a range of issues including remnants of war, water and resource conflicts and corruption, while long-term efforts to rebuild environmental governance and address degradation are being hampered by its ongoing insecurity.
A brief introductory overview of the environmental dimensions of the conflict in Afghanistan, with facts, figures and further reading.
Our analysis of air monitoring data collected by the US embassy in Kabul between September and December 2019 sheds light on just how polluted the city's air gets during the winter.
Pollution is killing more people in Afghanistan each year than armed violence. While efforts have been made to build environmental governance since 2003, addressing the health and environmental threats posed by pollution in the face of insecurity, high levels of corruption and with limited financial resources remains an enormous challenge.
NATO's presence in Afghanistan included 1200 properties, from major airbases to small forward operating bases. Environmental oversight was mixed and the Afghan national authorities had limited capacity for investigating contamination or other forms of damage. Furthermore, the bilateral agreements between Afghanistan and major NATO contributing nations provided very limited scope for environmental redress.
#Afghanistan a country that "has made little contribution to global #ClimateChange is severely and directly affected by the effects of global warming within its borders."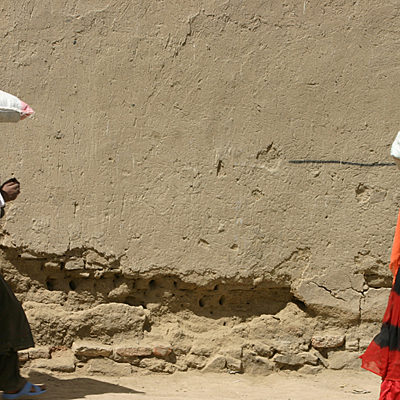 Climate and conflict as a vicious cycle: The case of Afghanistan
In Afghanistan, the effects of climate change amplify existing conflicts, creating a struggle for resources. How can this dynamic be tempered?
berghof-foundation.org
A glimpse into the shadowy world of corruption and cronyism in resource extraction in #Afghanistan and a story that ties in US military personnel, armed groups and the Afghan president's brother
How Afghanistan's President Helped His Brother Secure Lucrative Mining Deals with a U.S. Contractor - OCCRP
With the stroke of a pen, Afghan President Ashraf Ghani put his sibling into the chromite business with a tarnished U.S. defense contractor.
www.occrp.org
Really interesting project examining the ecological, spiritual and social value of trees and forests in #Afghanistan - where the government and Taliban have both pledged to plant trees to enhance its environmental security.
Sydney Environment Institute
@SEI_Sydney
What does it mean to restore the earth? On #EarthDay, artist Ann Jyothis Raj explores this year's theme of 'restoring our earth' through the forests of Afghanistan — ecosystems rich with stories of conflict, resilience and hope. Read at http://ow.ly/UgKw50EuKJH
Load more
Afghanistan and its people are highly vulnerable to Climate Change, this briefing examines these risks and proposes measures to address them.