Decades of conflict have caused serious and widespread land and resource degradation. This has been driven by unsustainable management practices and is now being exacerbated further by climate change. Afghanistan faces a range of issues including remnants of war, water and resource conflicts and corruption, while long-term efforts to rebuild environmental governance and address degradation are being hampered by its ongoing insecurity. Read the Afghanistan briefing.
A brief introductory overview of the environmental dimensions of the conflict in Afghanistan, with facts, figures and further reading.
Our analysis of air monitoring data collected by the US embassy in Kabul between September and December 2019 sheds light on just how polluted the city's air gets during the winter.
Pollution is killing more people in Afghanistan each year than armed violence. While efforts have been made to build environmental governance since 2003, addressing the health and environmental threats posed by pollution in the face of insecurity, high levels of corruption and with limited financial resources remains an enormous challenge.
NATO's presence in Afghanistan included 1200 properties, from major airbases to small forward operating bases. Environmental oversight was mixed and the Afghan national authorities had limited capacity for investigating contamination or other forms of damage. Furthermore, the bilateral agreements between Afghanistan and major NATO contributing nations provided very limited scope for environmental redress.
"After every period of upheaval in #Afghanistan, property becomes a crucial form of wealth for those in power to reward followers. But this arbitrary redistribution also leaves thousands displaced and fuels endless disputes."
In Afghanistan, 'Who Has the Guns Gets the Land'
A decades-long fight over land has been reinvigorated as Taliban leaders look to reward their fighters with property...
www.nytimes.com
"One of the projects that China has been working on for thirteen years is the Mes Aynak project, for which some contracts have been signed. We want to finalize this project with China." #Afghanistan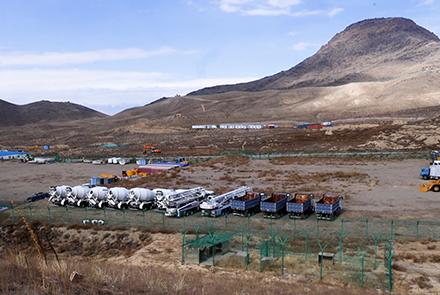 Brent E. Huffman
@Brent_Huffman
Terrible news if true.

Open-pit copper #mining would destroy priceless cultural heritage and cause widespread environmental damage at #MesAynak #Afghanistan.

Though details are sparse in this story.

"Mining at Mes Aynak Has Resumed: Officials"
https://tolonews.com/afghanistan-175869?fbclid=IwAR2klODqM8UC3omoZhr6rRkO837SzZEps0UztWvz1AK7m-YFCt1DaTA9pd4
Load more
Afghanistan and its people are highly vulnerable to Climate Change, this briefing examines these risks and proposes measures to address them.