From the Iran-Iraq War to the rise of Islamic State, Iraq's environment has been deeply scarred by conflict. Now facing climate change, conflicts over water with its neighbours, high levels of industrial pollution, biodiversity loss and the serious consequences of Islamic State's scorched earth policies, environmental issues are increasingly critical for Iraq's sustainability and security.
A brief introductory overview of the environmental dimensions of Iraq's conflicts, with facts, figures and further reading.
Further observations building on @amnesty's report yesterday on the legacy of IS's policies in rural #Iraq.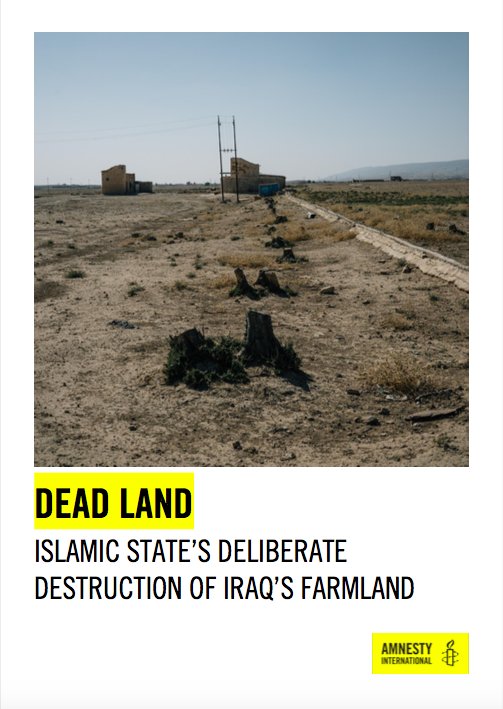 Peter Schwartzstein
@PSchwartzstein
A few thoughts on importance of reconstructing rural Iraq after ISIS. Until agriculture is revived, few of the 100,000s of rural IDPs will return home. With fields & farm infrastructure in tatters, there aren't any money-making opportunities. 1/ https://t.co/fuimtWH55P
Looking beyond the urban areas of #Iraq to examine the rights violations, disruption to livelihoods and environmental damage caused by IS is vital for its future security. Its scorched earth policies were not limited to Iraq's oil fields, they extended to agricultural areas.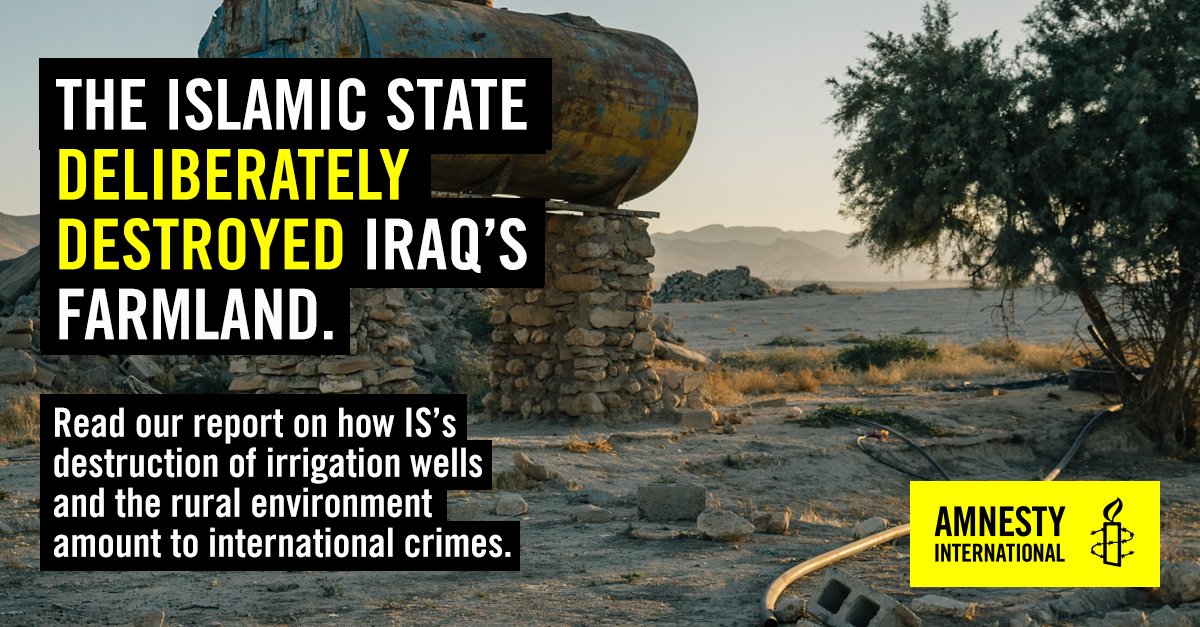 Richard Pearshouse
@RPearshouse
One year after #Iraq formally declared military victory over Islamic State, a new @amnesty report documents IS's wanton destruction of Iraq's rural environment and the urgent need for Iraq's govt to help farmers back on their feet: https://t.co/L3mlNCRDq5
A year after #Iraq declared military victory over Islamic State, IS's wanton destruction of the rural environment still reverberates. Tomorrow (13 Dec) @amnesty will release a report to ensure the plight of rural farmers gets the attention it deserves. DM for more info
Twitter feed video.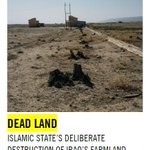 Load more
A year after victory was declared over Islamic State in Iraq, this report examines the human and environmental legacy of its strategy of wanton damage in agricultural areas, and why more recovery assistance is needed from the Iraqi government.