From the Iran-Iraq War to the rise of Islamic State, Iraq's environment has been deeply scarred by conflict. Now facing climate change, conflicts over water with its neighbours, high levels of industrial pollution, biodiversity loss and the serious consequences of Islamic State's scorched earth policies, environmental issues are increasingly critical for Iraq's sustainability and security.
A brief introductory overview of the environmental dimensions of Iraq's conflicts, with facts, figures and further reading.
"We always inherit the legacies, including the mistakes, of others. Here people quarrel over the most trivial things. When a dispute starts, no voice is louder than the clash of weapons," #Iraq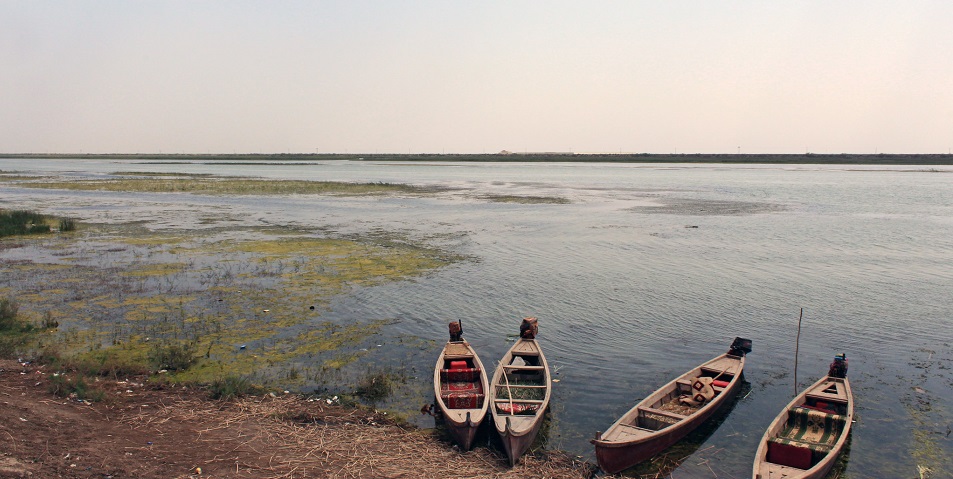 Planetary Security Initiative
@PlanSecu
Tribal #conflicts over water resources in Southern #Iraq pose a serious threat to the fragile stability in the country.

Read more about the solutions proposed by local experts & affected communities to alleviate the tension.

➡️ https://t.co/ONC0D4eXs1

#ClimateAction #Doable
Load more
Poor environmental governance and a changing climate are leading to the displacement of people in southern Iraq, with families unable to sustain themselves from agriculture and livestock production.