From the Iran-Iraq War to the rise of Islamic State, Iraq's environment has been deeply scarred by conflict. Now facing climate change, conflicts over water with its neighbours, high levels of industrial pollution, biodiversity loss and the serious consequences of Islamic State's scorched earth policies, environmental issues are increasingly critical for Iraq's sustainability and security.
A brief introductory overview of the environmental dimensions of Iraq's conflicts, with facts, figures and further reading.
A Watershed Moment for Iraqi #Kurdistan. "Kurdistan's regional hydropolitics puts it at higher risk of conflict over #water resources. To avoid instability, the Kurdistan government needs to develop a more forward-looking national water policy" #Iraq
A Watershed Moment for Iraqi Kurdistan: Subnational Hydropolitics and Regional Stability
Iraqi Kurdistan is blessed with abundant water resources, but these resources are under increasing stress. Changing demographics, dam building in neig...
goo.gl
NASA gravitational survey reveals that between 2002-16 the northern Middle East, including #Syria and Iran, lost 32.1 billion tons of freshwater. The global study reveals areas facing water stress and potential conflicts over use https://t.co/LzW7a0q0Z5 #Iraq
Twitter feed video.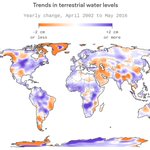 #Water policies have been notably absent in the run up to the election in #Iraq but with scarcity hitting and water security increasing tensions, this is an unfortunate omission according to the Save the Tigris campaign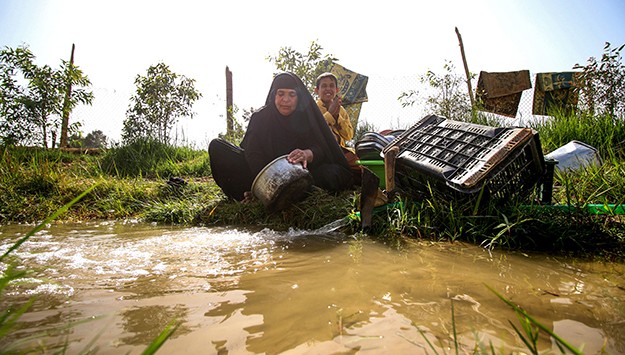 Iraq wilting: How creeping drought could cause the next crisis
Nabil Musa learned how to swim and fish in the Tanjero River in the city of Sulaymaniyah, Iraq. The Tanjero eventually joins the Tigris River, which, ...
www.mei.edu
Load more
The end of hostilities left Mosul, already devastated by ISIL's wanton killings, grappling with debris from widespread destruction of infrastructure by rival forces.