The conflict in Syria has included widespread attacks on oil facilities by numerous parties. Damage to urban areas has created vast quantities of debris and destroyed essential infrastructure, and fighting has regularly taken place in industrial areas. There has been a huge growth in artisanal oil refining in response to the destruction of oil facilities, while the massive displacement of its population has created environmental stress in neighbouring countries.
A brief introductory overview of the environmental dimensions of the conflict in Syria, with facts, figures and further reading.
Civilian coping strategies in #Syria are driving #deforestation - blame the conflict, not the people.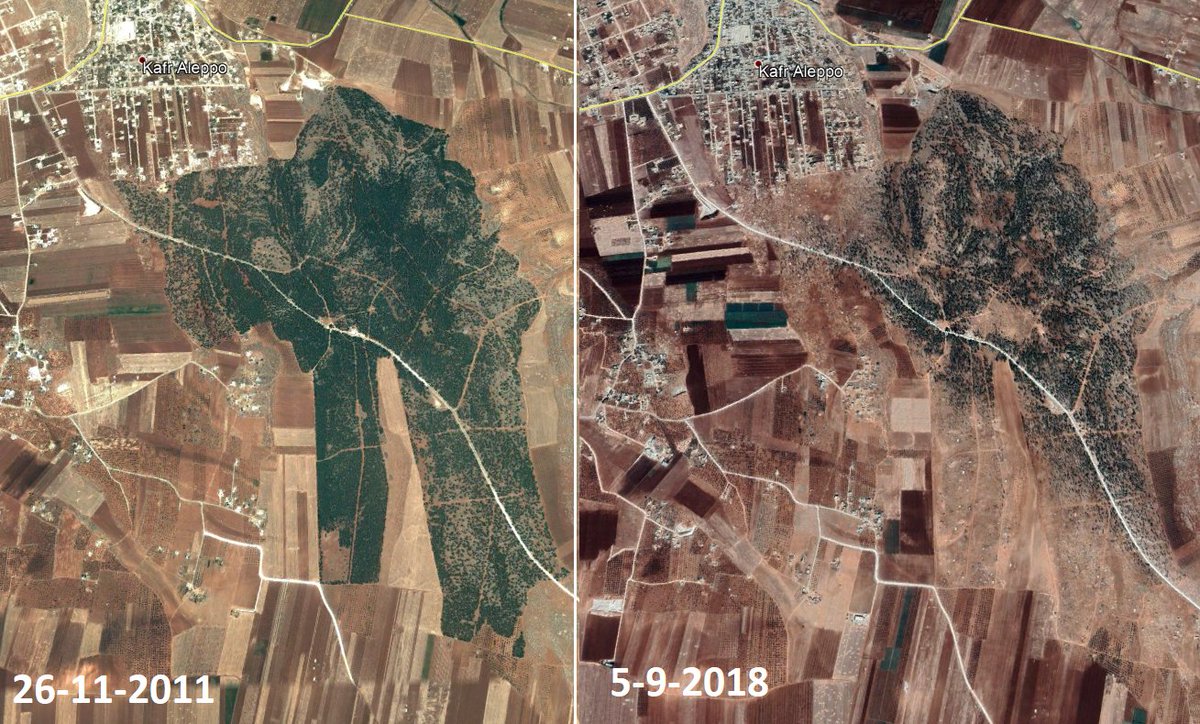 Wim Zwijnenburg
@wammezz
Local forest and tree cover is rapidly declining in north west #Syria, as can been seen here at Kafr Aleppo, south west of Aleppo. High fuel prices drive the collection of firewood for heating and cooking, resulting in significant conflict driven #deforestation
A @FAOSyria and @DFID_UK irrigation project has helped restore 6,000ha of agricultural land in Deir Ezzor #Syria, it included light reconstruction work on 15 pumping stations, installing pumping equipment, and installing 1,100m of pipeline.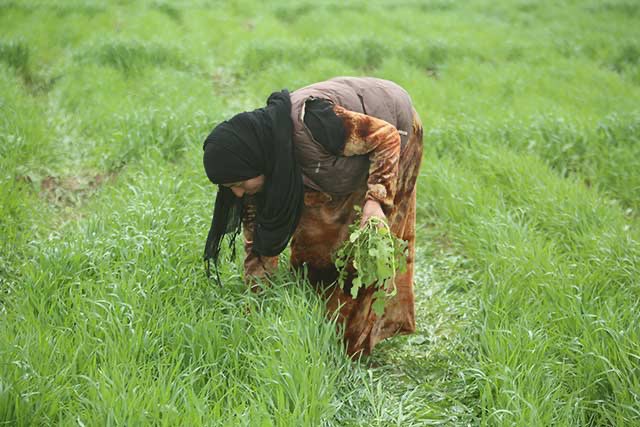 UN in Syria
@UNinSyria
Land is green again! Thanks to @FAOSyria rehabilitation of irrigation facilities in #DeirEzzor #Syria

The availability of water has encouraged several farmers to return to their villages

300 farmers have been able to sell their vegetables and crops

https://t.co/5Th6ysstOk
It will be worth watching the extent to which Russian assistance to #Syria encompasses measures to address pollution issues like this.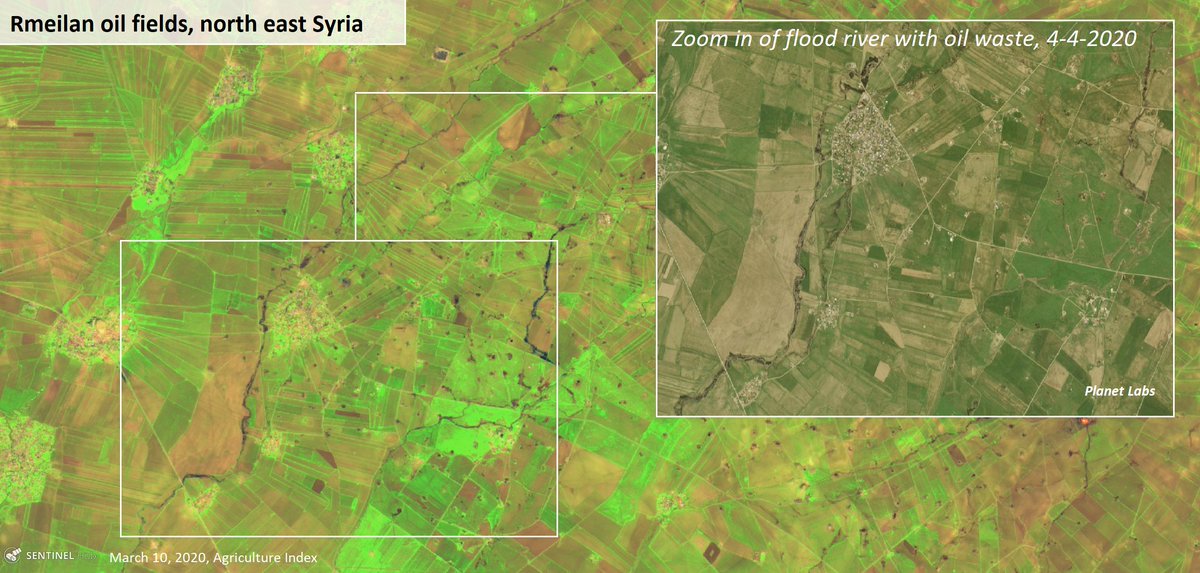 Wim Zwijnenburg
@wammezz
Oil waste from Rmeilan oil fields flooding through the agricultural fields in north east #Syria further polluting rivers, soil and potentially affecting health of communities using the water. A persistent problem that needs to be addressed in post-conflict clean-up.
Load more
In June, a marine oil pipeline feeding a Syrian oil refinery was sabotaged, this open source investigation considers the environmental consequences of the incident.