The conflict in Syria has included widespread attacks on oil facilities by numerous parties. Damage to urban areas has created vast quantities of debris and destroyed essential infrastructure, and fighting has regularly taken place in industrial areas. There has been a huge growth in artisanal oil refining in response to the destruction of oil facilities, while the massive displacement of its population has created environmental stress in neighbouring countries.
A brief introductory overview of the environmental dimensions of the conflict in Syria, with facts, figures and further reading.
What are the environmental consequences of the use of explosive weapons? This new report from @AOAV explores this dimension of explosive violence with examples from #Syria, #Ukraine and other conflict areas.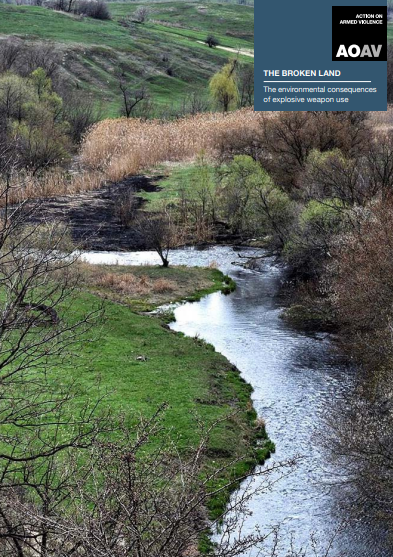 AOAV
@AOAV
AOAV examines some of the environmental harm caused by the use of #explosiveweapons in our latest report, The Broken Land https://t.co/KGSrSbadH3
New report on the shocking levels of oil pollution NE #Syria and their impact on the #environment, public health and livelihoods.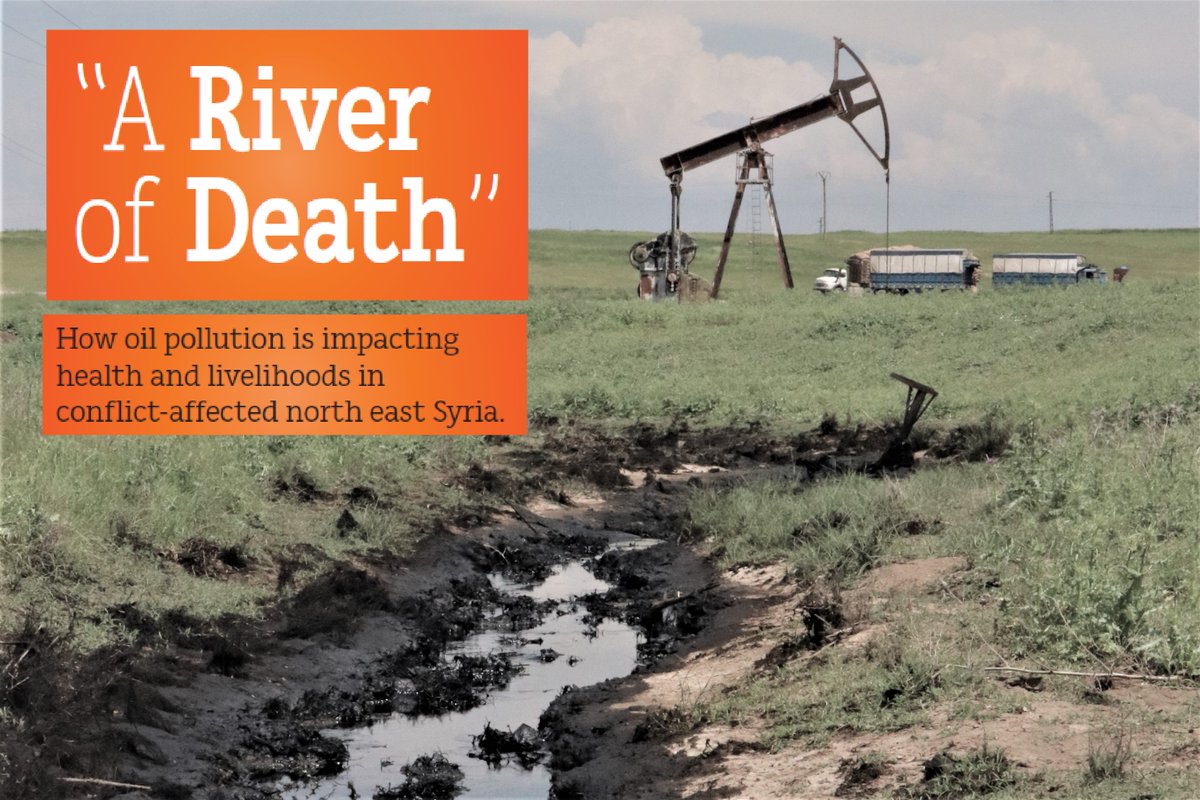 Wim Zwijnenburg
@wammezz
A new investigation by PAX on conflict-related pollution in NE #Syria reveals how an out-dated oil facility has been discharging oil into local rivers for years, raising fears over the health and environmental impact among local communities. Full report ⬇️
https://t.co/I4diTfc54h
Very detailed piece citing research by @wammezz on why oil pollution in northern #Syria is more complex and environmentally problematic than that caused by IS in Iraq. Prime agricultural land is being polluted and rivers are carrying oil downstream
US troops 'secure' northeast Syria oil, as contamination from it imperils lives
Dilapidated pipelines and oil waste coat polluted rivers and streams in Kurdish-run northeast Syria.
www.al-monitor.com
Load more
The impacts of climate change are particularly complex in the Middle East and North Africa (MENA). The region suffers from violent conflicts and severe water scarcity, while climate models show more serious scenarios here than in other regions. This paper explains how the security of the MENA region is inscribed in a new climate reality.