The conflict in Syria has included widespread attacks on oil facilities by numerous parties. Damage to urban areas has created vast quantities of debris and destroyed essential infrastructure, and fighting has regularly taken place in industrial areas. There has been a huge growth in artisanal oil refining in response to the destruction of oil facilities, while the massive displacement of its population has created environmental stress in neighbouring countries.
A brief introductory overview of the environmental dimensions of the conflict in Syria, with facts, figures and further reading.
You may have caught some of the tweets on this incident over the last few weeks. In this piece @wammezz brings together what can be deduced about the environmental threat from the Baniyas pipeline incident in #Syria and provides context on the oil sector in the conflict.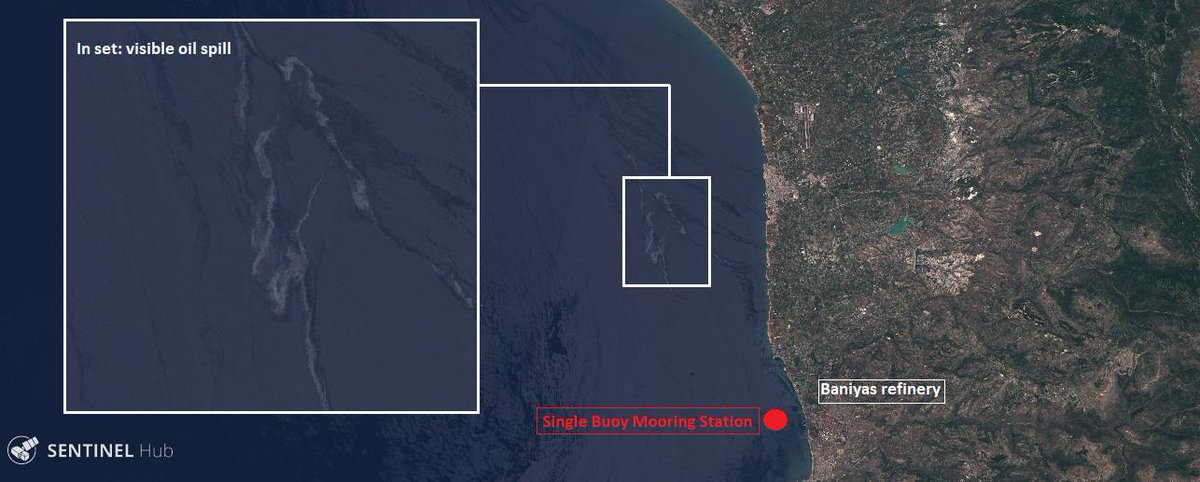 Wim Zwijnenburg
@wammezz
Iranian Oil Spills on Syria's Shores: A Brief OSINT Overview of an Environmental Incident. My latest for @bellingcat looks at the oil spills coming from sabotatged pipelins at mooring stations at the coast of Baniyas' refinery
https://t.co/mXRG5OnxRI
Load more
In June, a marine oil pipeline feeding a Syrian oil refinery was sabotaged, this open source investigation considers the environmental consequences of the incident.