The fragmentation of Libya and its descent into civil war, which began following the 2011 uprisings and NATO intervention, has had as yet unquantified consequences for its environment. Islamic State targeted oil infrastructure and urban areas have seen severe damage with governmental collapse resulting in the loss of environmental oversight and basic services. Read the Libya briefing.
A brief introductory overview of the environmental dimensions of Libya's conflict, with facts, figures and further reading.
In this post Dr Eoghan Darbyshire uses satellite imagery to examine claims made by the Libyan National Oil Corporation than an offshore oil spill has been controlled. What he finds underscores the importance of independent scrutiny of the oil industry in insecure and conflict settings.
Using satellite imagery, Eoghan Darbyshire identifies recurring oil spills from Derna power and desalination plant in Libya, examining their threat they pose to its biodiverse coastline and the wider context of the country's decaying infrastructure.
Contrary to other armed groups in Libya, the strategy behind the Islamic State's attacks on oil facilities this week is not purely military. It is also part of a wider strategy calling for the disruption of the oil industry, not only to affect opposing regimes but also western society and the global economy.
Significant fuel storage blaze in Zuwara #Libya after reported drone strike against people smugglers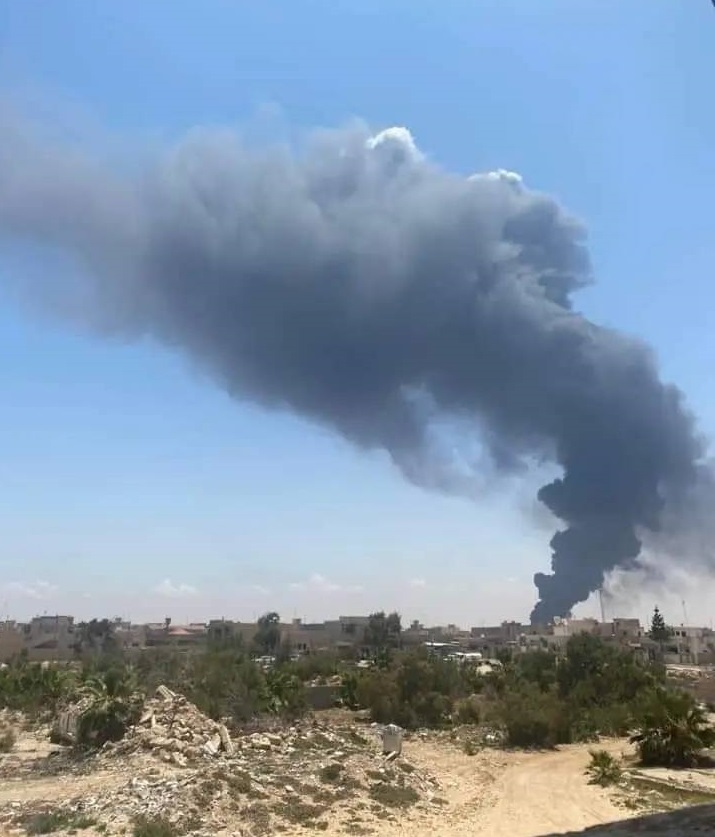 The Libya Observer
@Lyobserver
Libyan army carried out drone strikes against drug, fuel, and human smugglers in Zuwara on Friday
Load more
CSEN find that climate change poses an existential threat to Libya, that if left unaddressed, threatens basic state functionality and stability. The risk brief also discusses potential entry points for addressing the climate-fragility risks in Libya.