The fragmentation of Libya and its descent into civil war, which began following the 2011 uprisings and NATO intervention, has had as yet unquantified consequences for its environment. Islamic State has targeted oil infrastructure and urban areas have seen severe damage with governmental collapse resulting in the loss of environmental oversight and basic services.
A brief introductory overview of the environmental dimensions of Libya's conflict, with facts, figures and further reading.
Contrary to other armed groups in Libya, the strategy behind the Islamic State's attacks on oil facilities this week is not purely military. It is also part of a wider strategy calling for the disruption of the oil industry, not only to affect opposing regimes but also western society and the global economy.
Alongside weak urban waste management, a key cause of Tripoli's current garbage crisis is that fighting has restricted access to the city's main dump site at Sidi Sayeh. Now reported that the city's Bu Sleem waste transit site is now full. #Libya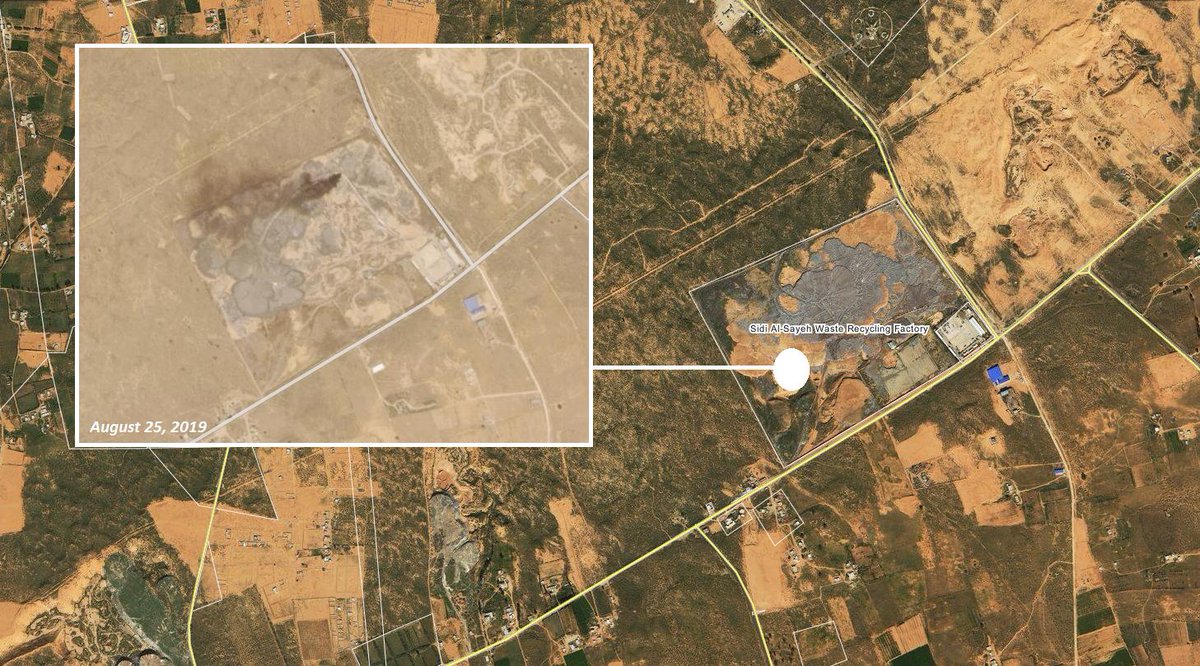 Wim Zwijnenburg
@wammezz
Continued accumulation of garbage on the streets of Tripoli could cause harm to citizens and the #environment. Burning of waste in the streets occurs frequently while storage capacity is stretched. New warnings from #Libya's pollution problems⬇️
https://t.co/g7WibMW3Hx
The conflict in #Libya is directly responsible for the waste management crisis that it's facing. Sustainable systems require stability, until that happens risks to public health and the environment will continue
As Libya's war drags on, Tripoli drowns in waste
Faraj al-Doukali hastened to unload the dozens of rubbish bags from his van onto a sidewalk dump in Siyahiya, a residential district west of the Libya...
news.yahoo.com
Load more
The impacts of climate change are particularly complex in the Middle East and North Africa (MENA). The region suffers from violent conflicts and severe water scarcity, while climate models show more serious scenarios here than in other regions. This paper explains how the security of the MENA region is inscribed in a new climate reality.