The fragmentation of Libya and its descent into civil war, which began following the 2011 uprisings and NATO intervention, has had as yet unquantified consequences for its environment. Islamic State has targeted oil infrastructure and urban areas have seen severe damage with governmental collapse resulting in the loss of environmental oversight and basic services.
A brief introductory overview of the environmental dimensions of Libya's conflict, with facts, figures and further reading.
Contrary to other armed groups in Libya, the strategy behind the Islamic State's attacks on oil facilities this week is not purely military. It is also part of a wider strategy calling for the disruption of the oil industry, not only to affect opposing regimes but also western society and the global economy.
Beaches in #Libya have long been affected by oil pollution such as tar balls, the country also has some of the Med's most important turtle nesting beaches. Unclear whether this slick originated from the nearby Zawiya export terminal, or dumping or tanker transfers at sea.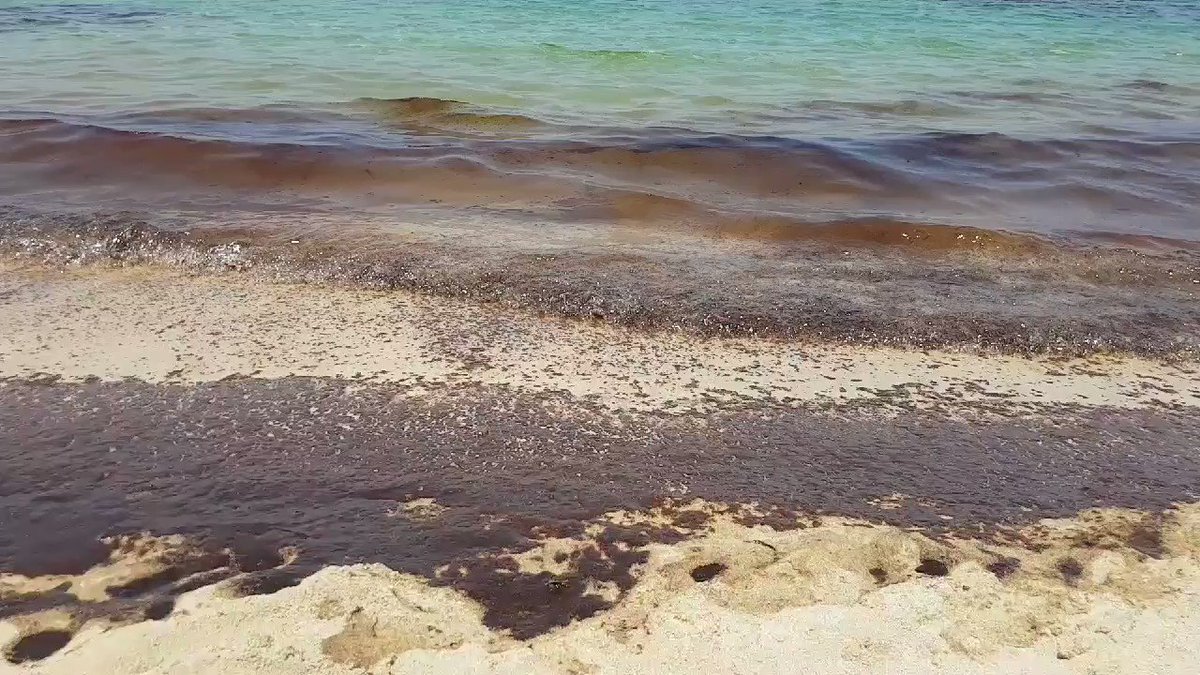 Zuhair Abusrewil
@zuhairabusrewil
Today, contraband oil floats on #Suramn Beaches, right next to #Zawia and #Sabratha,In the those areas, you can not find any fuel to fell up your car, which led the citizens to drive all the way to tripoli, which led to massive fuel shortness in #Tripoli #Libya
The build up of mercenaries around oil facilities in #Libya is setting the scene for confrontations that carry with them risks to the environment. So to will any eastward shift in the frontline between the GNA and LNA forces.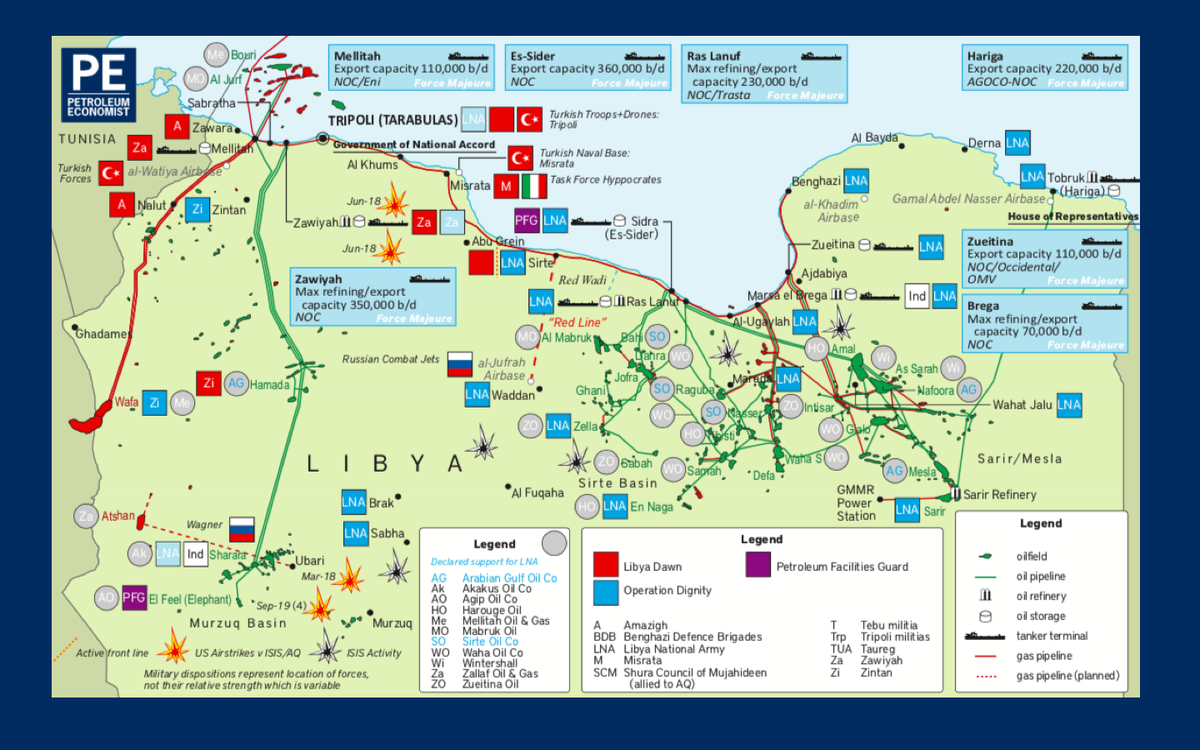 Chris Stephen
@reportingLibya
#OOTT #Libyaoil NOC says mercenaries at 2 eastern oil ports, Ras Lanuf + Zueitina. Also Zallah oil field + nearby Schlumberger camp. At weekend NOC said mercenaries at Es Sider oil port + Sharara field. (Map: Petroleum Economist) https://t.co/veZ1KOyU1a
Load more
The impacts of climate change are particularly complex in the Middle East and North Africa (MENA). The region suffers from violent conflicts and severe water scarcity, while climate models show more serious scenarios here than in other regions. This paper explains how the security of the MENA region is inscribed in a new climate reality.