Half a century of conflict caused serious damage to the environment but in some areas prevented deforestation in what is a global biodiversity hotspot. Pollution has been caused by deliberate attacks on oil infrastructure and aerial herbicide use, and mercury emissions from gold mining are an ongoing problem. The peace agreement has created new threats to Colombia's ecosystems as access to forest areas increases and land use changes.
A brief introductory overview of the environmental dimensions of post-conflict Colombia, with facts, figures and further reading.
Colombia's environment has suffered widespread and severe damage as a result of half a century of armed conflict. With a peace agreement with FARC on the table, the government has been reviewing the financial costs of the damage – and the economic and environmental benefits of peace.
Aerial use of Glyphosate herbicides in Colombia prove too controversial after WHO findings on cancer risks.
The World Health Organisation's International Agency for Research on Cancer has classified the world's most widely used herbicide Roundup as probably carcinogenic in humans. Roundup is widely used in US supported efforts to destroy poppy and coca fields in Colombia's long running internal conflict and the decision will add to existing concerns over the health impact of aerial spraying.
Great update from @fsd__ch on the challenge of demining in #Colombia while reducing harm to #biodiversity and the environment - in line with its domestic law cc @NPAdisarm @TaylorAndJam
"We never use guns. The day we start doing that is when we lose our vision of defending land and life." On the streets with the Indigenous Guard in #Colombia whose mission is to protect their territories from armed groups
Photos: Colombia's Indigenous Guard, defenders of land, the environment and their own lives
Unions, students and ethnic groups have been protesting for weeks in Bogotá over President Ivan Duque's social and economic policies. In this photo e...
www.pri.org
President Iván Duque has opened a national dialogue for #Colombia in response to popular protests. This is what the environmental dialogue focused on: deforestation, public health and environmental human rights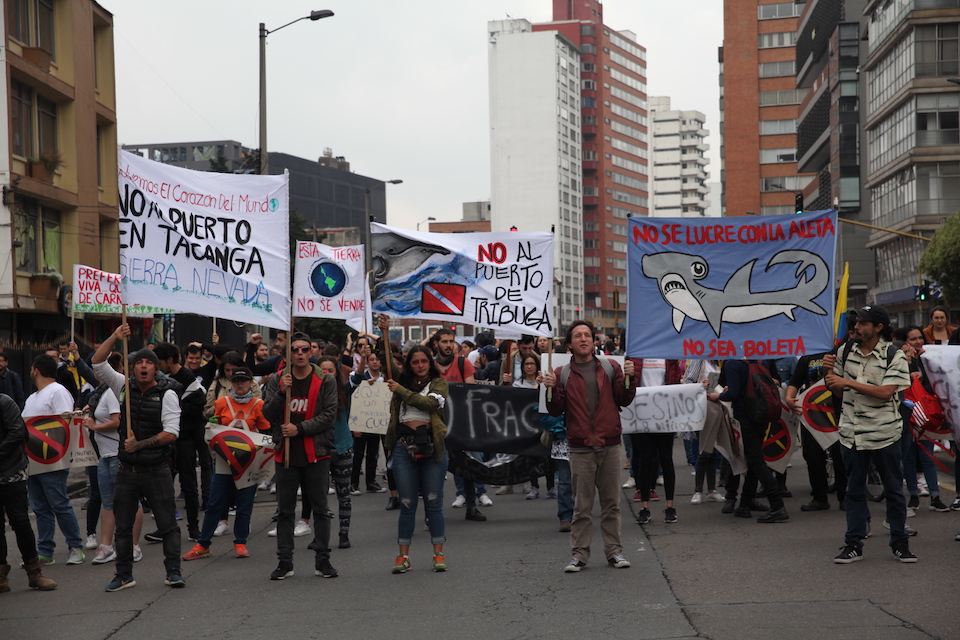 Duque's grand debates: The environment
We dip into the national conversation with a look at what was talked about in yesterday's discussion about the environment with President Duque.
thebogotapost.com
Load more
Colombian experts are working on a proposal for the new transitional justice to investigate the ways in which the environment and its caretakers have been affected by violence.