Half a century of conflict caused serious damage to the environment but in some areas prevented deforestation in what is a global biodiversity hotspot. Pollution has been caused by deliberate attacks on oil infrastructure and aerial herbicide use, and mercury emissions from gold mining are an ongoing problem. The peace agreement has created new threats to Colombia's ecosystems as access to forest areas increases and land use changes.
A brief introductory overview of the environmental dimensions of post-conflict Colombia, with facts, figures and further reading.
Colombia's environment has suffered widespread and severe damage as a result of half a century of armed conflict. With a peace agreement with FARC on the table, the government has been reviewing the financial costs of the damage – and the economic and environmental benefits of peace.
Aerial use of Glyphosate herbicides in Colombia prove too controversial after WHO findings on cancer risks.
The World Health Organisation's International Agency for Research on Cancer has classified the world's most widely used herbicide Roundup as probably carcinogenic in humans. Roundup is widely used in US supported efforts to destroy poppy and coca fields in Colombia's long running internal conflict and the decision will add to existing concerns over the health impact of aerial spraying.
NGO mapping finds that 56,300 ha of forest was lost in the Colombian Amazon between Jan-May 2019. Deforestation hotspots were concentrated around the Chiribiquete, Tinigua and Macarena National Parks, and the Nukak National Reserve https://t.co/XCHIBZLYqb #Colombia
Twitter feed video.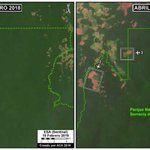 Armed groups have sought control of lucrative mining operations along the Atrato river in #Colombia - a river whose rights have been legally recognised. The mining has devastated the river, and the social fabric of river communities: great background from @ChocoStories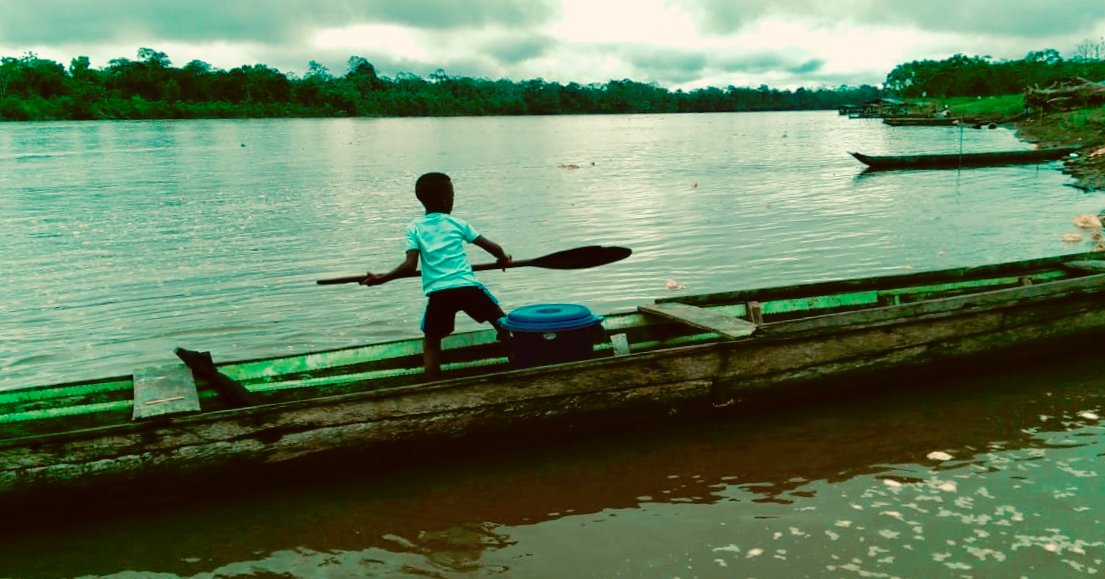 Chocó River Stories
@ChocoStories
For the communities of the Río Atrato, 'the river is life'. The survival of these communities and their river is under threat from illegal gold mining, controlled by armed groups.

Read our blog on our research in Chocó, Colombia:

https://t.co/71sKU58RDP
The legal body established by the peace agreement in #Colombia - @JEP_Colombia - marked #WorldEnvironmentDay with a statement confirming that environmental damage from its conflict would fall within the scope of its work. A thread. #PERAC #intlaw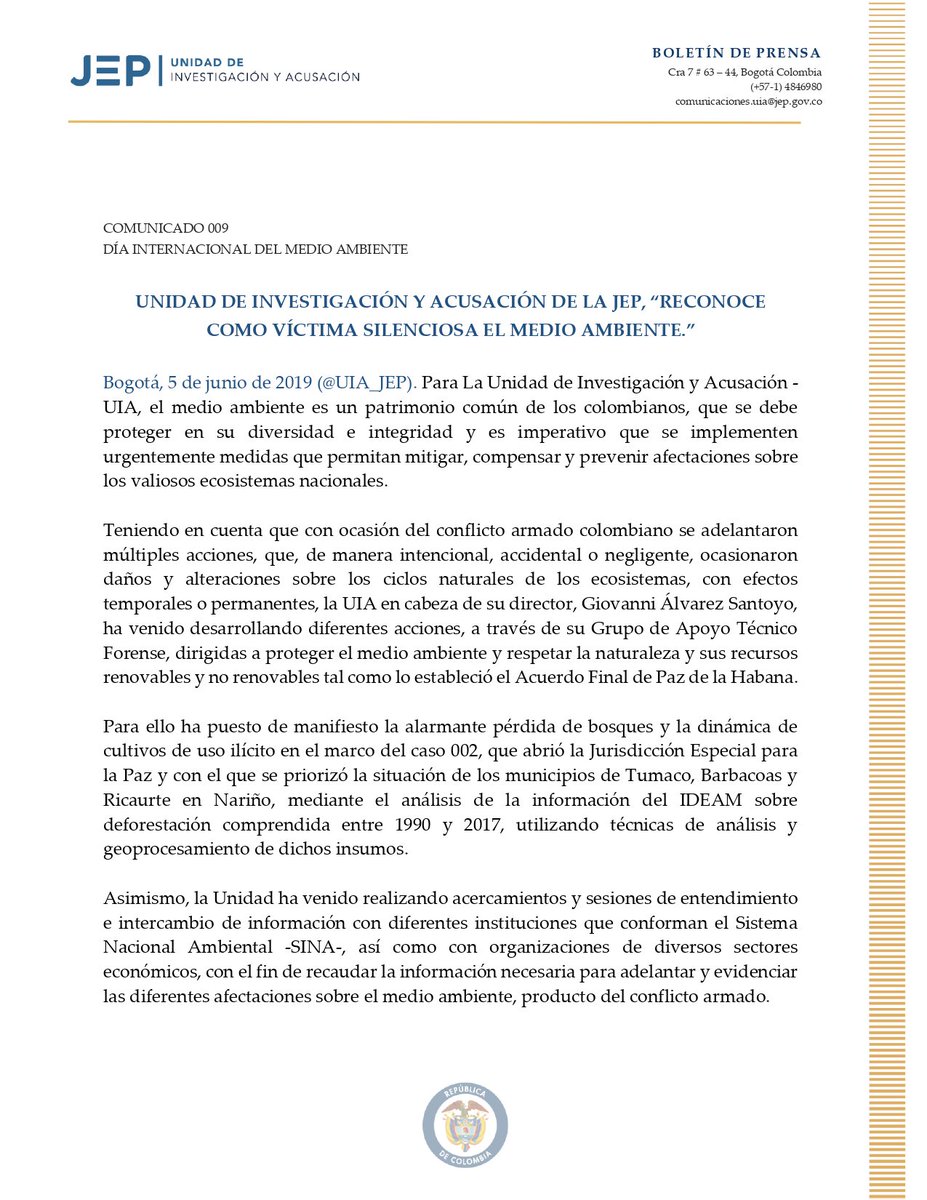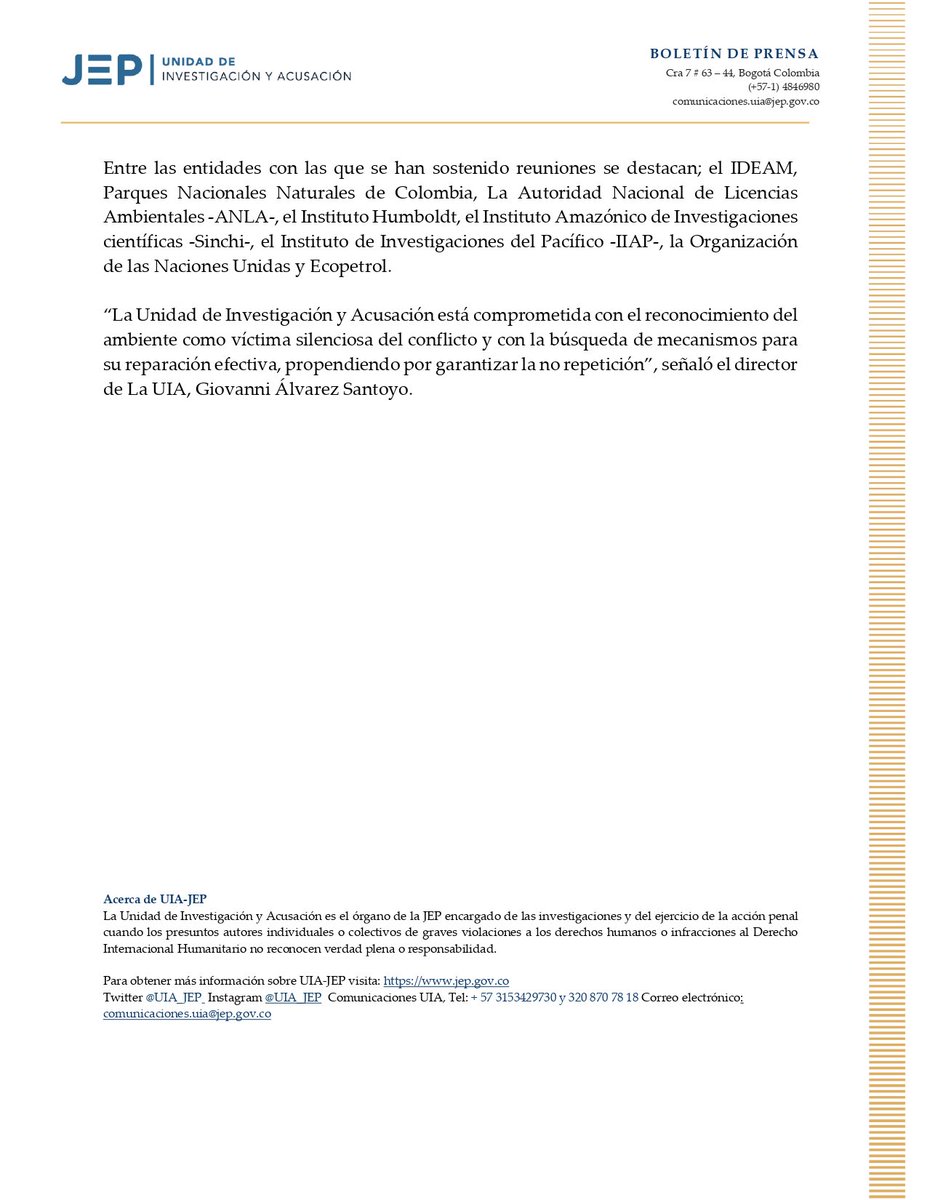 Unidad de Investigación y Acusación de la JEP
@UIA_JEP
La Unidad de Investigación y Acusación de la @JEP_Colombia, "reconoce como víctima silenciosa el medio ambiente." #DíaMundialdelMedioAmbiente
Load more
Colombian experts are working on a proposal for the new transitional justice to investigate the ways in which the environment and its caretakers have been affected by violence.