Half a century of conflict caused serious damage to the environment but in some areas prevented deforestation in what is a global biodiversity hotspot. Pollution has been caused by deliberate attacks on oil infrastructure and aerial herbicide use, and mercury emissions from gold mining are an ongoing problem. The peace agreement has created new threats to Colombia's ecosystems as access to forest areas increases and land use changes.
A brief introductory overview of the environmental dimensions of post-conflict Colombia, with facts, figures and further reading.
Colombia's environment has suffered widespread and severe damage as a result of half a century of armed conflict. With a peace agreement with FARC on the table, the government has been reviewing the financial costs of the damage – and the economic and environmental benefits of peace.
Aerial use of Glyphosate herbicides in Colombia prove too controversial after WHO findings on cancer risks.
The World Health Organisation's International Agency for Research on Cancer has classified the world's most widely used herbicide Roundup as probably carcinogenic in humans. Roundup is widely used in US supported efforts to destroy poppy and coca fields in Colombia's long running internal conflict and the decision will add to existing concerns over the health impact of aerial spraying.
"Without real knowledge of this region's biodiversity and ecosystem services, we're bound to commit enormously profound errors." #Colombia
In the Colombian Amazon, peace has environmental consequences
For decades, the Colombian Amazon — a region that makes up nearly half of the country's territory — was virtually blocked off to human encro...
www.pri.org
President Juan Manuel Santos of #Colombia has announced that the country intends to add 8 million hectares to its protected areas, and signed a decree granting indigenous communities the ability and autonomy to govern their own territories. https://t.co/tzHhtqcDyX
Twitter feed video.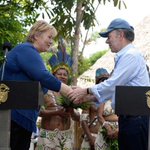 Francia Márquez of #Colombia is a recipient of the 2018 @goldmanprize for her advocacy against illegal gold mining and the environmental damage and mercury pollution that it causes https://t.co/mXI9Uaq3Zx
Twitter feed video.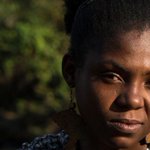 Load more
In 2015, 24,142 hectares of forest were lost, which is almost 20% of Colombia's total forested area in that year. The main driving forces of the deforestation are the expansion of the agricultural industry to make room for cattle, along with the commercialization of wood, illicit crops, and illegal mining.