2020 update to the International Committee of the Red Cross's 1994 guidelines on international humanitarian law's provisions for environmental protection during armed conflicts.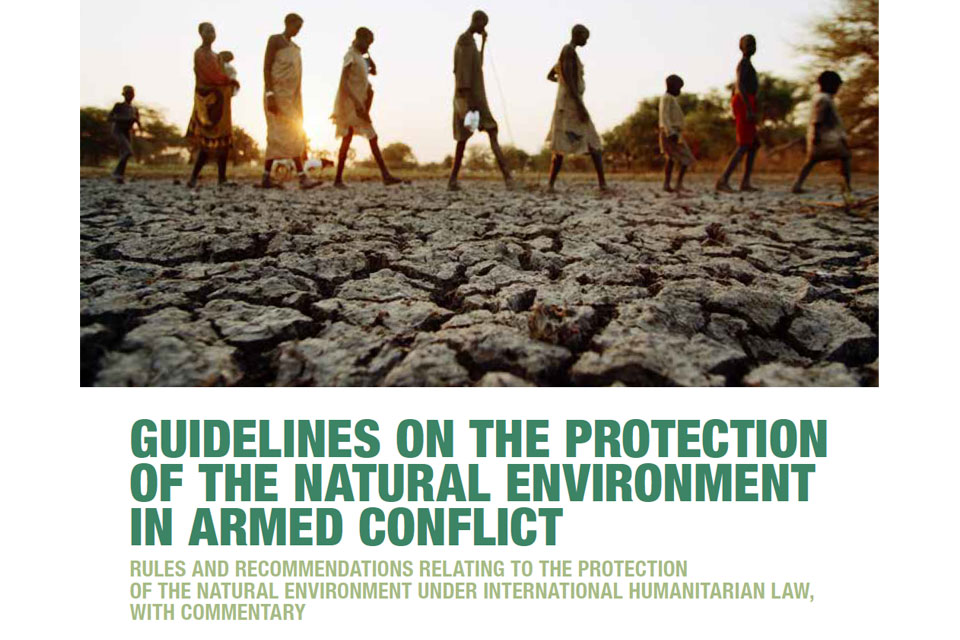 These Guidelines are the updated iteration of their 1994 predecessor. They reflect the developments in international law that have taken place since then, and we have added a concise commentary to each rule and recommendation to aid interpretation.
The Guidelines are a tool to facilitate the adoption of concrete implementation measures to strengthen the protection of the environment in armed conflict. The adoption of such measures at the national level is essential to ensure that the law is put into practice. While a certain amount of environmental damage may be inherent to war, it cannot be unlimited, and it is now up to governments and all parties to armed conflict to take action accordingly.
Link to external source