Recommendations for further efforts to minimise the environmental footprint of UN peacekeeping operations.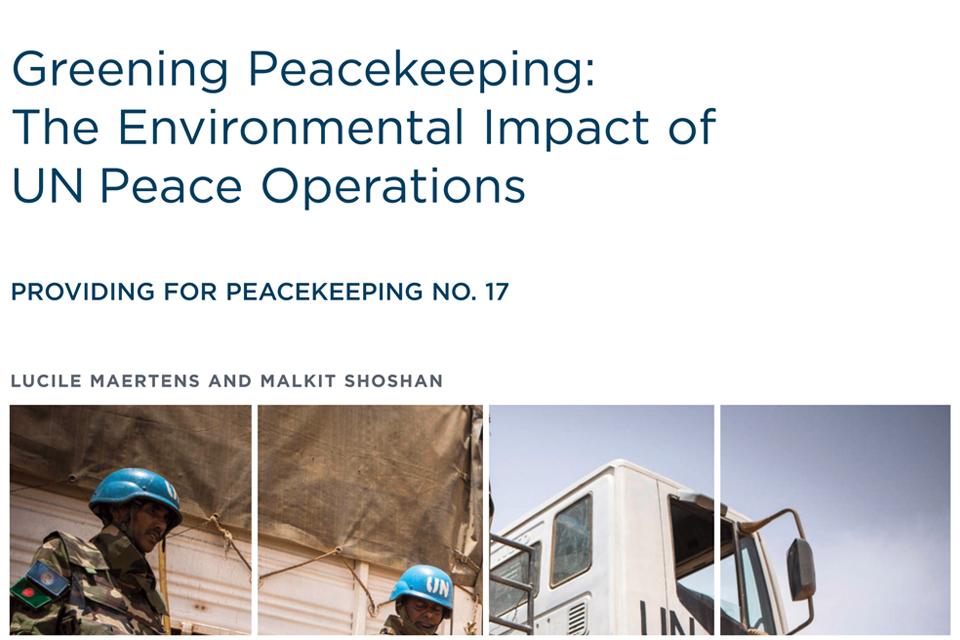 This report looks at the environmental impact of peace operations and how the UN has responded, including through policies and guidelines, dedicated staff, and training material. In particular, it assesses the challenges the Department of Field Support faces in implementing its Environment Strategy.
Based on this assessment, which includes a detailed examination of the UN mission in Mali, the report puts forward a series of short-, medium-, and long-term recommendations. It concludes that a UN presence should not be a source of stress but should improve local environmental sustainability and build resilience.
Link to external source