Principles for militaries on using ecosystem-based approaches to conduct rapid environmental assessments in their areas of operation.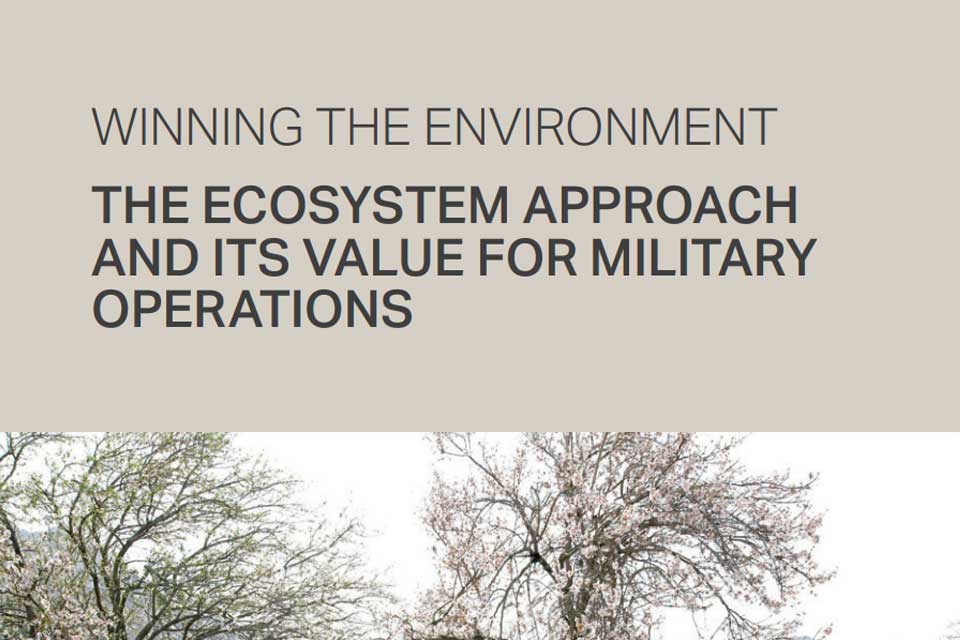 The goal of stability and peace support operations is to provide a safe and secure environment in which (civil) society can thrive. A commander needs a thorough understanding of the complex web of actors in the region in order to achieve this. Although there are various methods to create this understanding, they often overlook the role of nature in this web. This endangers the success of the mission and its results in the long term.
Through its deliverance of ecosystem services such as clean water, livestock fodder, crop pollination and mitigation of diseases, nature is vital to all humans. Control over and competition for natural resources are often (underlying) causes of conflict, and need to be taken into account when trying to end conflict. In essence every soldier depends on nature for his survival, to achieve his mission, and to avoid future conflicts.
The ecosystem approach is one of the most important principles in sustainable ecosystem management. It offers a quick way to gain insight into the environmental aspect of conflict situations, and will guide commanders in their decision making process. For this purpose, the twelve principles of the ecosystem approach have been integrated into four steps for a Rapid Ecological Assessment. These four steps are based on the three subsystems of the ecosystem approach: the resource itself, the users of the resource, and the managers of the resource.
By identifying all aspects of the local ecosystem, actors, and their interaction, these steps lead to an improved understanding of the socio-economic situation but also the natural system supporting it. This situational understanding is key to a course of action that leads to long-term stability in the region.
Link to external source