Maps detailing environmental harm and hazards in eastern Ukraine's Donbas region, including coal mines, industrial facilities, water infrastructure and protected areas.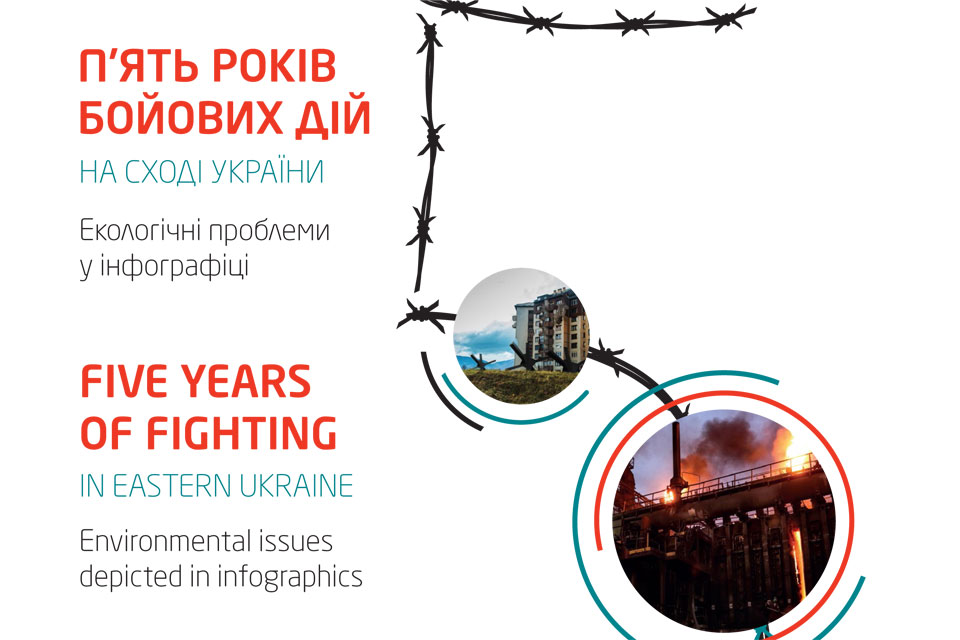 "Five Years of Fighting in Eastern Ukraine" is the set of infographics that demonstrate the dynamics and trends of environmental change since the onset of the armed conflict. The infographics cover seven thematic areas related to various regional environmental issues in the context of the armed conflict, and are based on data from the Donbass Environmental Information System (www.deis.menr.gov.ua).
These materials have been prepared within the framework of the project "Helping Expand an Environmental Monitoring System in Donbas" implemented by the OSCE Project Co-ordinator in Ukraine together with the Ministry of Energy and Environmental Protection of Ukraine.
Link to external source