Only a major change in UK military strategy is likely to lead to low levels of environmental impacts, including low GHG emissions.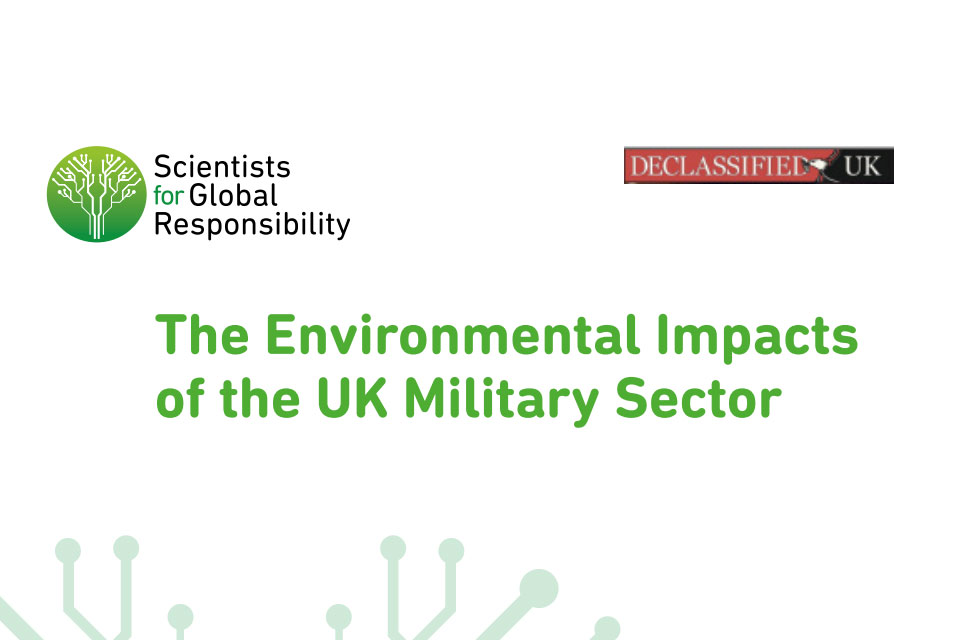 War and the preparation for war inevitably cause numerous, often severe, environmental impacts, including pollution of land, water and air. This report assesses the key environmental impacts of the UK military, arms industry and related sectors.
It provides a detailed assessment of UK military greenhouse gas (GHG) emissions – arguably, more in-depth than previously provided in a report in the public domain. It also gives an overview of other related environmental issues, especially those of particular concern, such as impacts resulting from weapons-use, the management of military nuclear waste, and the environmental impacts should nuclear weapons ever be used in war.
Link to external source