The Centre for Humanitarian Dialogue's assessment of ecological hazards in Donbas impacted by the armed conflict in eastern Ukraine.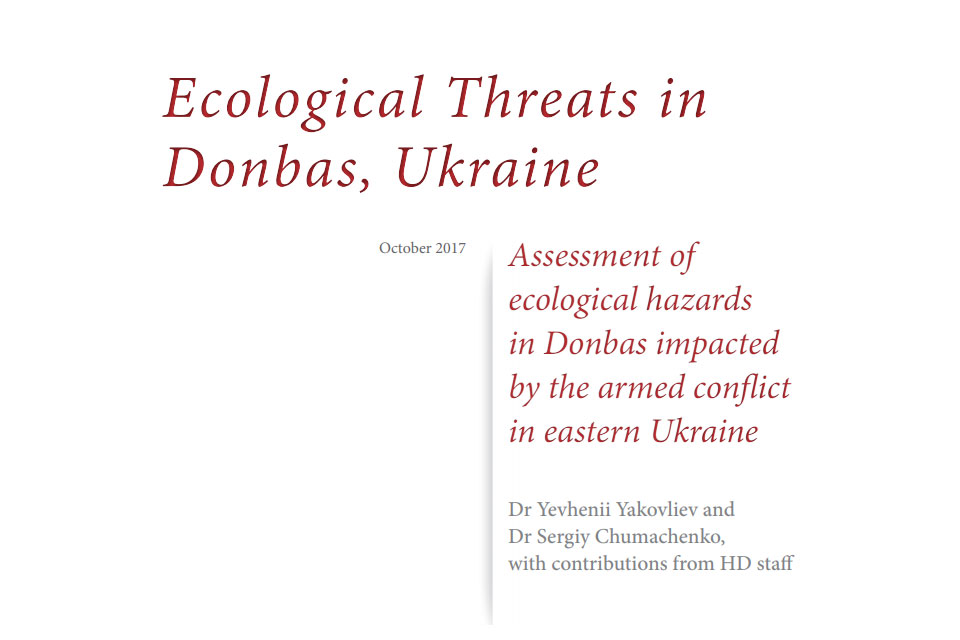 The Donbas is a region dominated by heavy industry, in particular coal mining, chemical processing sites and metallurgy. Intensive mining and steel smelting led to substantial environmental damage prior to the armed conflict. The fighting in eastern Ukraine has exacerbated an already fragile ecological situation, introducing a range of new risks – of stray munitions hitting large chemical and industrial facilities, or interconnected mines being flooded and poisoning the water throughout the region. Ongoing hostilities have made systematic ecological monitoring extremely difficult, and insufficient attention is being paid to an increasingly precarious environment for human life and economic activity.
The presence of over 4,000 potentially hazardous sites in a heavily urbanised area (which, prior to the conflict, was home to some 7 million people) means that a looming environmental catastrophe could be virtually impossible to control, given the amplifying power of winds, water flows, and the interconnectedness of mines. A failure to take urgent preventive measures presents a lose-lose scenario for all sides, with the humanitarian and economic consequences in Donbas (and surrounding areas in Ukraine and Russia) to be felt for generations.
Link to external source