Libya faces both slow onset events like rising temperatures and desertification, and extreme weather events.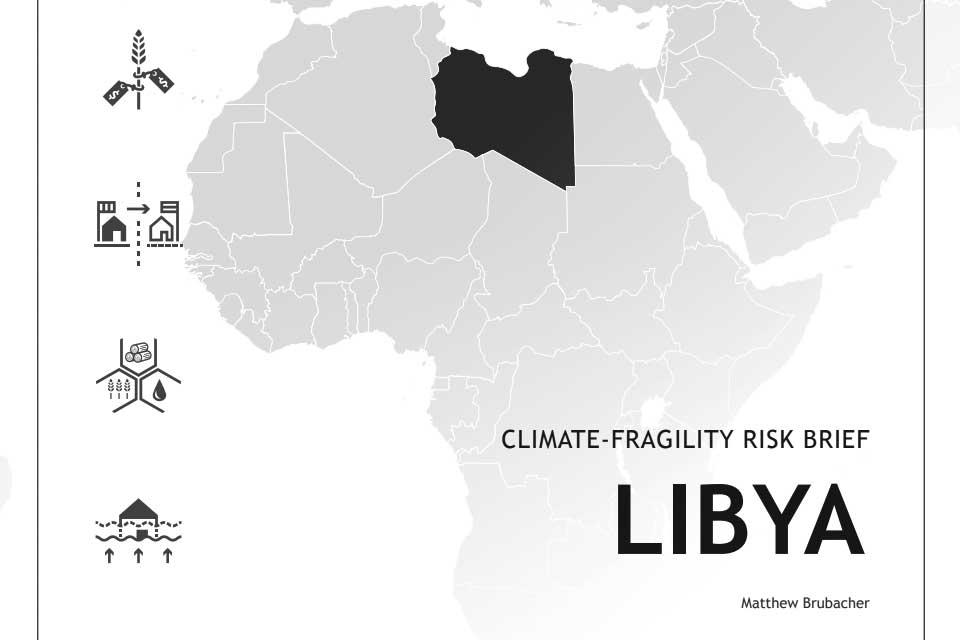 While the fast-evolving political context in Libya continues to absorb both national and international attention, the impacts of climate change create several risks that demand the attention of policymakers. Two risks in particular pose existential threats to the country, namely: (1) the economic impact of reaching peak oil, and (2) the risk of exhausting fresh water sources. This climate fragility risk brief therefore analyses the following dynamics as they threaten long-term peace and stability in Libya.

1. Libya's reliance on global market prices for hydrocarbons makes it extremely vulnerable to peak oil demand.
2. Rising temperatures and a lack of an integrated water policy or strategy make Libya highly water stressed and potentially unable to provide water to its population. This is already causing inter-communal competition over water resources.
3. The prospect of water exhaustion threatens the agricultural sector which employs a quarter of the population in the south.
4. Rising temperatures complicate efforts to stabilise Libya's electrical system as it increases demand and inhibits production.
Link to external source