Exploring the roots of Basra's water crisis.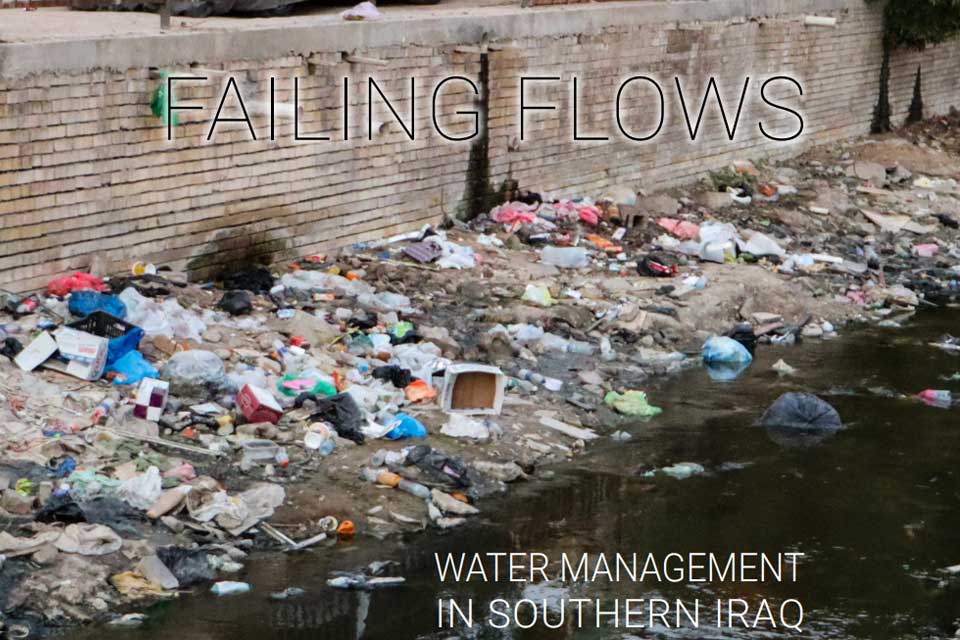 This policy brief examines the public water infrastructure in Basra Governorate, southern Iraq. Crucial to the delivery of water services to the population, the longterm deterioration of this infrastructure is a result of armed conflict, international sanctions and defective governance.

Water infrastructure upgrading was a priority for state-rebuilding after the 2003 invasion but receded under the civil war. Governmental and donor plans for mega infrastructure water projects have stalled in the face of systemic corruption. Compact water treatment units are the dominant treatment technology, supplying 83 percent of treatment capacity across Basra Governorate and 92 percent in Basra city. The efficiency of water treatment plants supplying Basra city is restricted by the high salt content of water from the Shatt al-Arab and irregular flows from the Bada'a Canal. Supply flows are impacted by upstream dam construction, climatic variability, pollution and illegal water tapping. In the face of high population growth in southern Iraq, there is a pressing policy need to diversify water sources for Basra and improve the efficiencies of treatment technologies and distribution networks.
Link to external source