An analysis of the internal struggle to build the state of the new South Sudan and the international community's assistance, which became a violent civil war of state formation.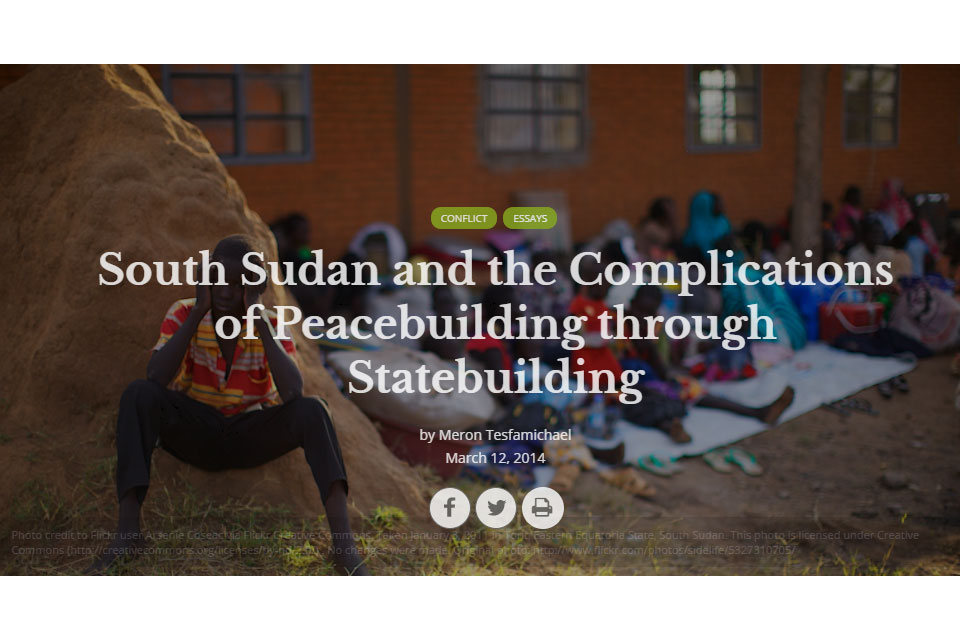 In 2005 the second Sudanese Civil War ended, and in 2011 South Sudan gained its independence seceding from Sudan. Within two years it had returned to civil war. International technical support for state building had been unable to counter internal rivalries. These internal rivalries fought over the structural institutions of the new state, and subsequently failed to provide even the most basic of services to the country's largely rural population. The international community's other major effort of peacebuilding from a lower level, often ran counter to the urgency to build the state.
This article was one of the first to examine the recent civil war as a process of state formation which is inherently political and violent. The lessons present an essential perspective for future efforts in peacebuilding in the face of state formation, and in particular, this places an important perspective for the context of managing the natural wealth of the country and for environmental peacebuilding.
Link to external source