South Sudan's energy sector is deeply embedded in the dynamics of the conflict.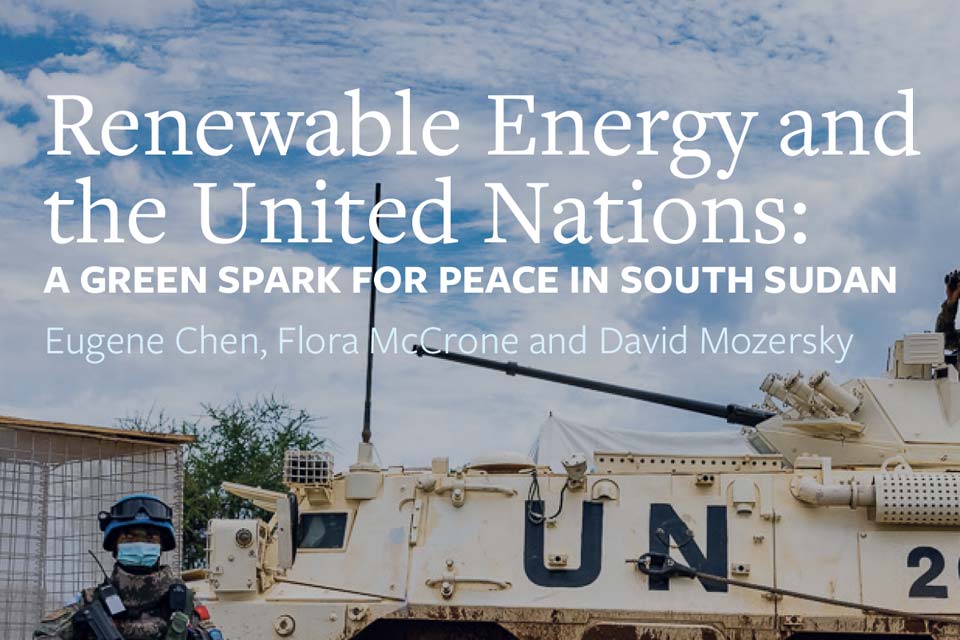 This report looks at the question of electricity access in relationship to South Sudan's conflict and the unique options to help harness renewable energy as a tool for peace and development across the country.

South Sudan is the least electrified country in the world; according to the World Bank, only 7.2 percent of the population has access to electricity. The recent civil war destroyed most of the existing limited electricity infrastructure, including the few projects that had been developed in the immediate pre- and post-independence periods. In Juba, there has been some modest progress in expanding electrification in the capital, but effectively nowhere else. Despite being an oil-producing state, South Sudan has no domestic refining capacity. Virtually all access to electricity comes from generators that rely on imported diesel.

One possibility for South Sudan's electricity sector is to work with the energy transition objectives of the United Nations (UN) Secretariat, which present new and unique opportunities to unlock a series of clean energy projects across the country. This approach is also a creative way to support peacebuilding.
Link to external source