A paper examining the relationship between climate change and conflict in South Sudan.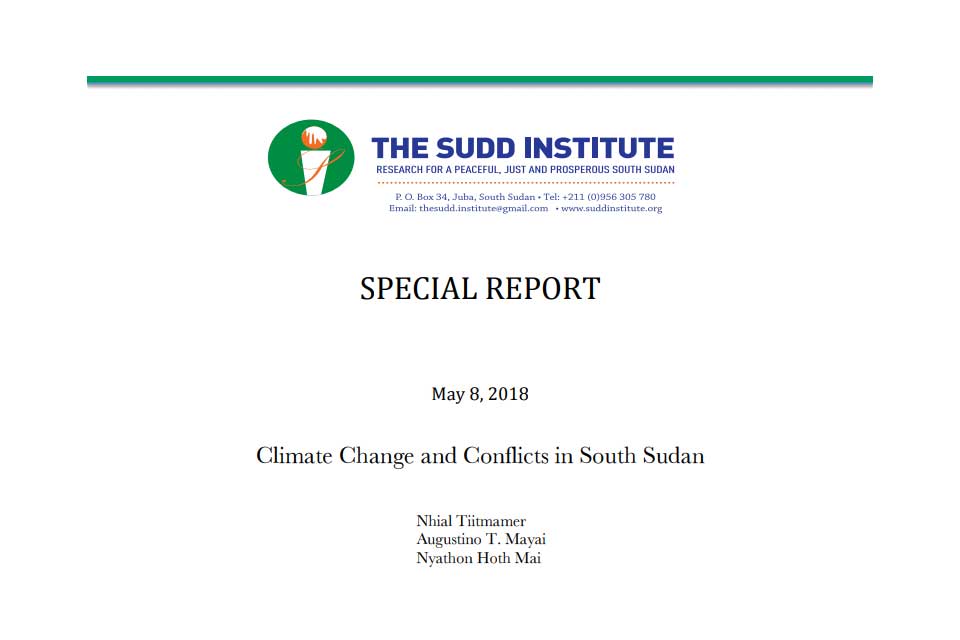 Any report on climate change in South Sudan will lack the sort of detailed and regular data that exists for other countries. Subsequently, this paper represents a very credible report on the conflict situation in South Sudan and its links with climate change and political dynamics.
Some of the important factors the paper highlights include the competition for territory usually based on the land's fertility. On the one hand this relates to soil, a constant which usually determines livelihood type (agrarian/pastoral); and on the other the variability of rainfall, which causes regular, seasonal conflict between cattle herders. As elsewhere, South Sudan is experiencing more extreme weather and the extreme floods of recent years has brought a changing dynamic as well as exacerbating the humanitarian crisis.
Link to external source