Assessing the long-term impact of the use of explosive weapons in Syria, including on public health and the environment.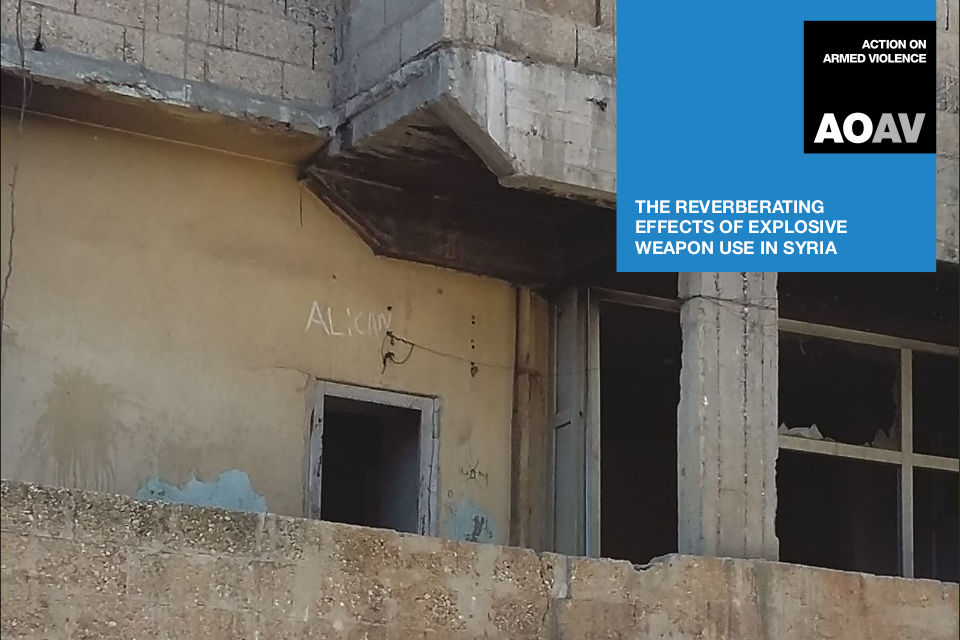 The heavy use of explosive weapons leaves a considerable environmental impact, particularly deployed over populated areas such as towns and cities. It is not just the weapons themselves that contaminate, but also the destruction and disruption they cause that can have unexpected and often-times devastating impact on both the environment and on environmental health. Such consequences can present a severe hindrance to post-conflict recovery.
Despite the levels of potential harm, the environmental impacts of conflict are often understudied, and can be ignored by those considering redevelopment issues, with often a greater focus placed on quick solutions than sustainable ones. Below, AOAV examines some of the key environmental concerns arising from the use of explosive weapons in Syria, and seeks to highlight areas of concern that those seeking to help rebuild Syria might consider.
Link to external source