Addressing environmental harm will be vital for post-conflict reconstruction in Syria.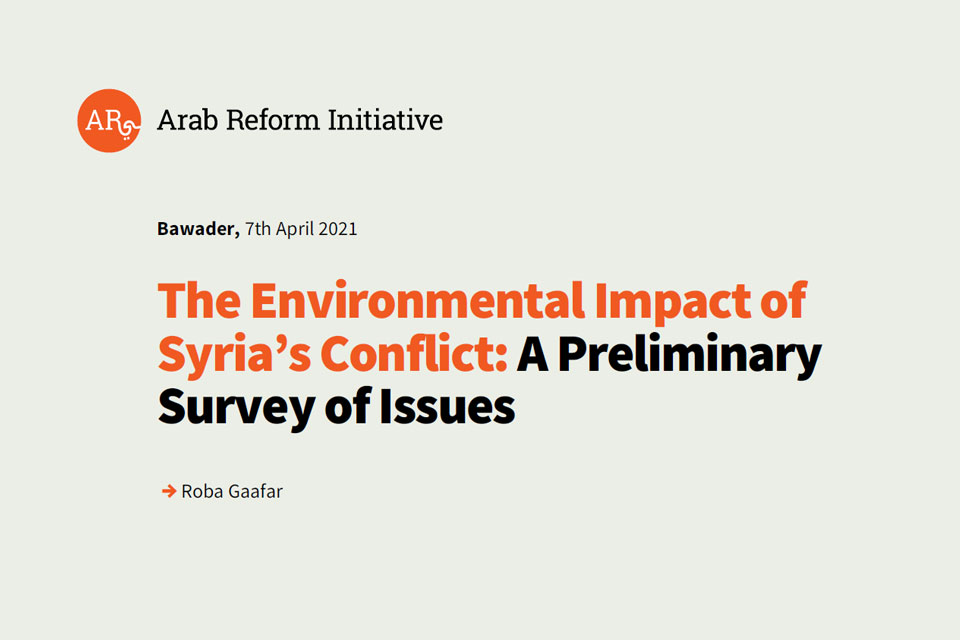 The Syrian conflict has had devastating human and economic consequences, but it also greatly damaged the environment in the country.

This paper provides a preliminary survey of a set of environmental challenges that impose significant health, social and economic costs, including air pollution, deforestation, soil and vegetation degradation, and water depletion, and suggests green solutions for post-conflict relief and reconstruction.
Link to external source