The work of CEOBS' team recognised in environmental peacebuilding award.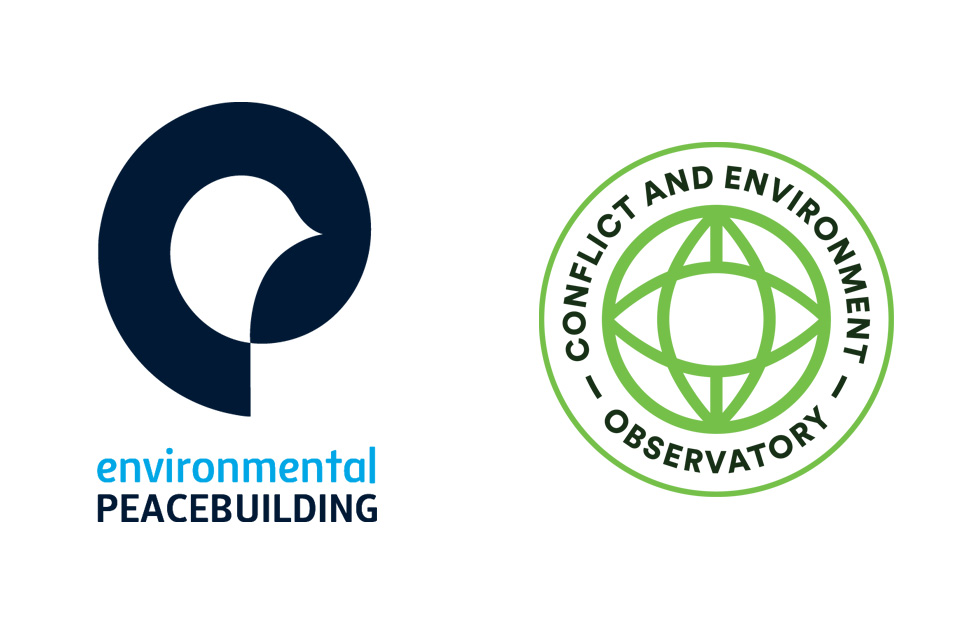 CEOBS has been recognised for its thought leadership in monitoring and communicating the environmental dimensions of armed conflict and military activities in order to inform policy change.
Thought leadership award
The Environmental Peacebuilding Association (EnPAx) has awarded the Conflict and Environment Observatory (CEOBS) and the PAX Environment, Peace, and Security Project the Al-Moumin Award for "their ongoing leadership in monitoring, quantifying, and redressing the environmental impacts of war".
The Al-Moumin Award recognises thought leadership in environmental peacebuilding, which honours outstanding contributions to the field. EnPAx concluded that the two organisations are "leading the way in creating and disseminating knowledge about the environmental impacts of political violence – and, in particular, building a data-driven evidence base quantifiably documenting the intersections between conflict, ecosystems, and communities." The organisations will jointly receive the award at an event in September.
"This is a huge honour for CEOBS," said Research and Policy Director Doug Weir. "I don't think any of us set out to win awards, so this is fantastic recognition for the hard work of the whole team, past and present, whether staff, trustees or volunteers. We're a young organisation and right now we're still incredibly excited at the potential contribution that we can make to international efforts to understand and address the environmental dimensions of armed conflict and military activities."
Rationale
Explaining its decision, the judging panel at EnPAx concluded that:
'CEOBS challenges the idea of the environment as a 'silent victim of armed conflict' by highlighting ecological and humanitarian consequences, 'speaking for' habitats and environmental concerns on the global stage. PAX works to document the environmental impact of new and ongoing conflicts, and to build better responses in order to reduce threats to public health and environmental risks for civilians.
'PAX knows that the documentation of environmental hazards in both conflict and post-conflict settings is often minimal due to security constraints – and seeks to fill that gap. They are joined in that mission by CEOBS, who are driven by the principle that access to reliable environmental information is vital in relation to armed conflicts, and that openness and transparency are especially critical when the environment becomes politicized.'
The panel praised both organizations' multi-sector partnerships, data collection for policy change and, in particular thought leadership in our use of GIS and other contemporary scientific methods to collect, analyse, and communicate data.
The Eighth Al-Moumin Distinguished Lecture on Environmental Peacebuilding will be presented at a special event about "Analyzing the Environmental Impacts of Political Violence: Challenges and Opportunities for Data Technologies", to be hosted by EnPAx on 19 September 2023, 1-4pm UTC. The event will include presentations from CEOBS and PAX, as well as reflections and interventions from a variety of practitioners and scholars. In addition to an online livestream, community hubs around the world will feature in-person networking and related side-events as part of the day.
For more details about registration and hosting or attending a hub event, please email awards@environmentalpeacebuilding.org