How oil pollution is impacting health and livelihoods in conflict-affected north east Syria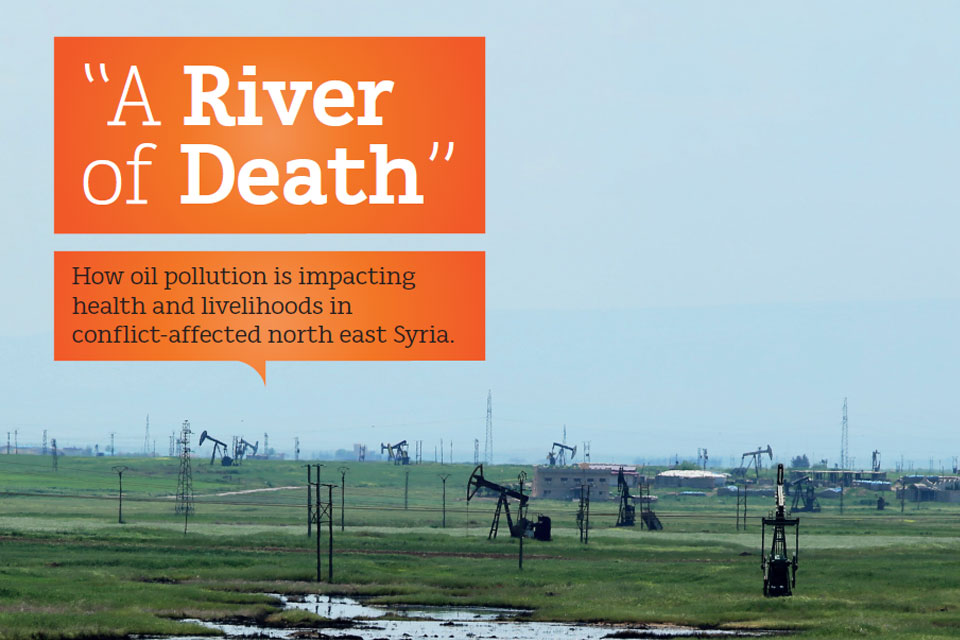 A River of Death shows how persistent pollution from a degrading oil facility has led to tens-of-thousands of barrels of oil flowing into canals and creeks, and ending up in a 160km long river. Locals fear for the health of their communities and the dangerous effects from the polluted soil and ground water. Meanwhile farmers have lost entire crop fields as seasonal rains have flooded the polluted canals, creeks and rivers, spreading the oil over thousands of hectares of land.
"I live in constant fear of what this pollution will do to us," a local villager told PAX. "Everyone here is scared. If I had the chance to live somewhere else, I wouldn´t hesitate to leave this place at once." Other people living downstream express the same concern, and are worried about their health and their future.
Link to external source