Investigating the environmental impact of a sabotaged Syrian oil pipeline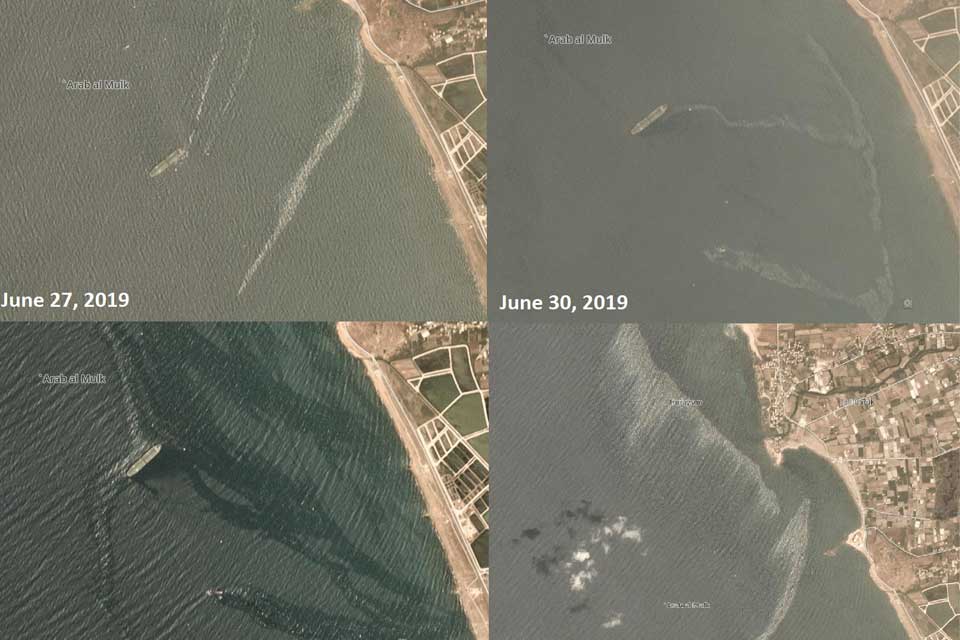 A mysterious incident occurred off the coast of Syria late June of this year. Local news reported that a sabotage action took place on underwater oil pipelines at the Baniyas oil terminal. Scarce information was available on what exactly happened and the resulting impact, yet the likely use of magnetic limpet mines and scuba divers indicate a state or state-sponsored sabotage operation. Footage of the exploded pipelines were disseminated on social media, while an item on Syrian television showed how the crude oil polluted the shores and local environment.
In this article, we make a quick analysis using open-source information and satellite imagery from Planet Labs and Sentinel 2 satellites to show the marine pollution from the spill, subsequent tanker visits, and discuss potential wider environmental impact that could be unfolding as a result of the apparently sabotaged pipelines.
Link to external source