New website, new identity, same priorities: working to increase the protection of people and the environment from the impact of conflicts and military activities.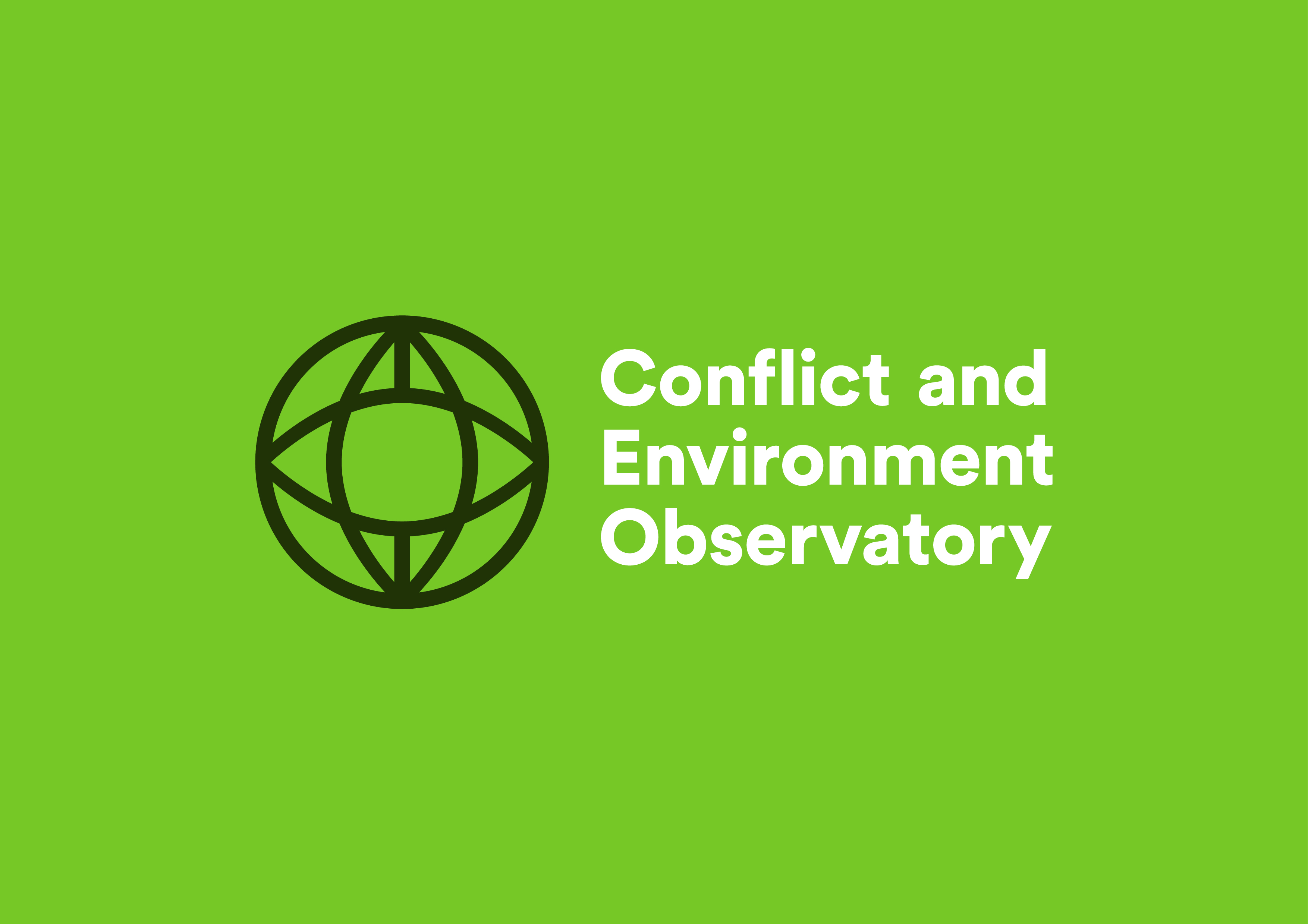 Welcome to our new website and new organisational identity, this blog explains why we have launched The Conflict and Environment Observatory after six years as the Toxic Remnants of War Project, and what we hope to achieve.
The Project
Back in 2011, when we were first planning to launch CEOBS' predecessor the Toxic Remnants of War Project, we had been wrestling with a number of questions that had become apparent in our work studying and campaigning on depleted uranium weapons. Why were environmentally harmful activities that are restricted in peacetime permissible during conflicts? Why was there no clear international mechanism for addressing post-conflict environmental assistance? Why were the environmental dimensions of conflicts systemically under addressed? And how could we encourage greater attention on those affected by the environmental pollution and degradation common to many armed conflicts and military activities?
These questions, and many others, would form the basis of the Project's work. But what began as an exploration of toxic and polluting legacies, unavoidably expanded to cover law, politics and the nature of the international system. Throughout this time, we had always considered the Project to be temporary, a scoping project, the aim being to identify those areas where civil society could best contribute to the fast-developing interest in addressing the environmental dimensions of conflicts.
Challenging the environment as a "silent victim" of conflict
From early in the Project's life, it was clear that a lack of visibility for environmental damage, and its derived humanitarian consequences, was a key barrier not only to assistance measures but also to effective policy-making. Over the years, work by our partners PAX in Iraq and Syria, and Zoï Environment Network in Ukraine, has demonstrated the impact that data collection during conflicts can have. And between 2012 and 2017 it was also becoming clear that new technologies and methodologies were creating new opportunities to gather and present data on harm. At the same time, we could also see that NGO engagement on emerging conflict and the environment initiatives at the UN was often absent or uncoordinated.
In 2015 we began putting plans in place for developing an independent UK charity that could work on data collection and awareness-raising, and which could monitor and scrutinise developments in policy and law. Progress proved to be far slower than we'd hoped, due to a difficult funding environment, political developments that took on a life of their own and which required our attention, and our limited capacity. But with financial support from the UK's Joseph Rowntree Charitable Trust and Lush, in 2017 we were finally able to press ahead with conversion. It's been a long and sometimes stressful journey but we've made it.
What we will be doing
As indicated above, CEOBS' work will revolve around the themes that the Project identified where we believe that civil society engagement can be most effective. It will also align with the UN Environment Assembly's 2016 resolution on the Protection of the environment in areas affected by armed conflict, which emphasised 'the need for raising greater international awareness of the issue of environmental damage during armed conflicts and the need to protect adequately the environment when affected by armed conflict.' A priority also highlighted in the Assembly's 2017 resolution on conflict pollution.
To help support this objective, the new website will collate information and resources on multiple conflicts to help create environmental narratives for them. Tweets, blogs, articles and reports will all be used to provide visitors with an understanding of how each conflict is impacting the environment, and those who depend on it. To begin with the site covers eight conflicts but we hope to expand this coverage later, subject to funding. The site also collates information on thematic issues, initially matters of law and policy and the military's impact on the environment, with a view to adding more themes as capacity allows.
We also intend to undertake more detailed research on conflicts, particularly those where the environment has been forgotten, has been overshadowed by other narratives, or where a conflict has not been subject to a formal environmental assessment. We are beginning with Libya, and we are grateful to Manchester University's Humanitarian Conflict Response Institute for establishing a research partnership with us for the project. Our research will also consider novel means of gathering environmental data in conflict and post-conflict settings: our priority here will be studying the applicability of low cost citizen science methodologies, a concept we are working on with Goldsmiths and King's College London universities.
Beyond research and awareness-raising, we will also continue to engage with UN level initiatives on conflict and the environment and environmental security. In this we will seek to widen our collaboration with civil society, international organisations and states, and apply our research, and the experiences gathered during the Project's life, to international efforts to properly address the environment throughout the cycle of conflicts.
A logical progression
We have a new organisation, new look, new website and a new logo but ultimately we remain driven by the same question: how can we collectively work to better address the environmental and humanitarian dimensions of armed conflicts and military activities? While we will retain a strong interest in conflict pollution and the toxic remnants of war, we also want to increasingly reflect the fact that in spite of the silos, and the research and advocacy frames, all of our environmental issues are linked. And translating those linkages into effective partnerships will be key to achieving our common objectives on conflict and the environment.
It just remains to thank all those who have supported us along the way, whether financially or technically, or by donating their time, expertise or wisdom. Should you wish to support our future work, we are always interested in partnerships and blog writers or, if you have found our work useful, please consider a one-off or regular donation.