Militaries are keen to talk up their sustainability credentials, but if they want to be taken seriously they need to drop the exemptions from environmental regulations.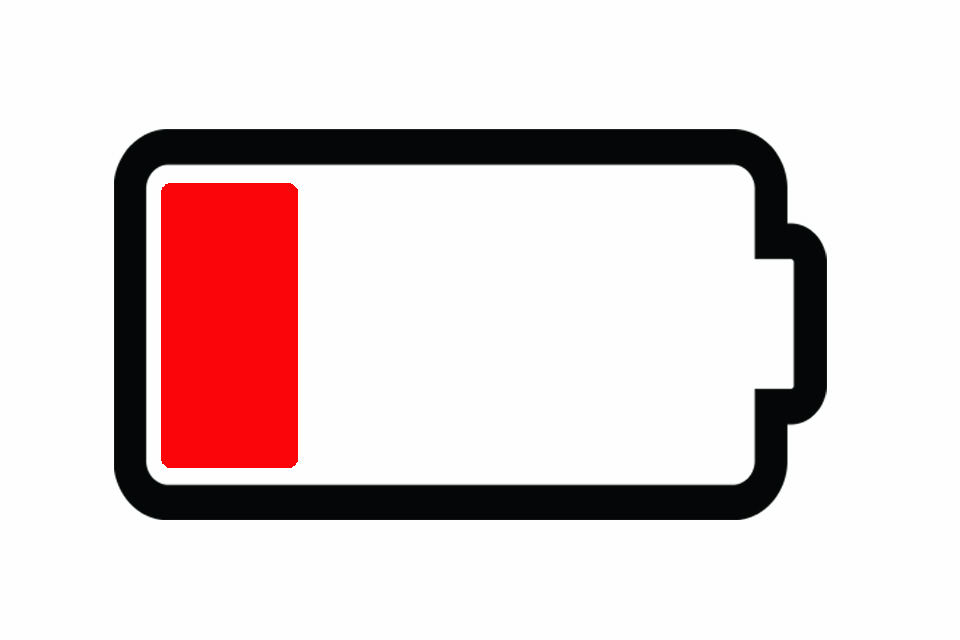 Military plans to electrify fleets as part of their energy and climate mitigation strategies will increase demand for batteries, and the raw materials for their production. However, forthcoming EU battery legislation contains a blanket exemption for military batteries. In this post, Piotr Barczak and Linsey Cottrell argue why removing it is a question of credibility for militaries touting their sustainability credentials.
Introduction
The EU Green Deal and 2050 carbon neutrality targets are set to drive forward a low-carbon economy reliant on battery-powered technology. Both the Green Deal and European Climate Law require action across all sectors of the economy, and that should include militaries.
Across Europe, several initiatives and networks – such as the European Defence Energy Network – are already in place to support militaries move towards lower carbon energy use. In 2020, the European External Action Service published a Climate Change and Defence Roadmap, which set out goals to develop standard operating procedures on environmental and carbon footprint management for the military. Some countries – such as France, Italy and the Netherlands – have also published energy strategies for their military, which include plans to improve energy efficiency and expand renewable energy use. Greater reliance on renewable energy will increase the need for battery storage systems, allowing surplus energy to be stored and used on demand.
The environmental impacts of batteries
The proposal for a new EU Battery Regulation comes at a crucial time, given the predicted economy-wide increase in demand for battery energy storage, and for electric vehicle batteries. Battery and chemical regulations are essential tools to manage risks to human health, avoiding the release of hazardous substances into the environment and safeguarding resources.
If adopted, the legislation will replace the 2006 Battery Directive, and aims to increase the recovery of battery materials. It will set higher targets for collection and recycling, enforce the use of recycled materials and extend producer responsibility. It will also enforce improvements in how batteries are produced, increasing their lifespan and decreasing their carbon footprint.
The proposals are expected to help reduce the environmental impact and downside risks of our increasingly electrified economy. If produced from responsibly sourced materials, more efficient and durable batteries can help mitigate the environmental impact of mining, while making Europe less dependent on imports by boosting the internal market for secondary raw materials.
Battery production comes at a significant cost to the environment. These costs include  impacts from the mining, extraction and processing of raw materials, such as aluminium, cobalt, lead, lithium, manganese and nickel.1 A crucial aim of the new regulation will be to ensure that due diligence prevents environmental damage from the extraction of raw materials.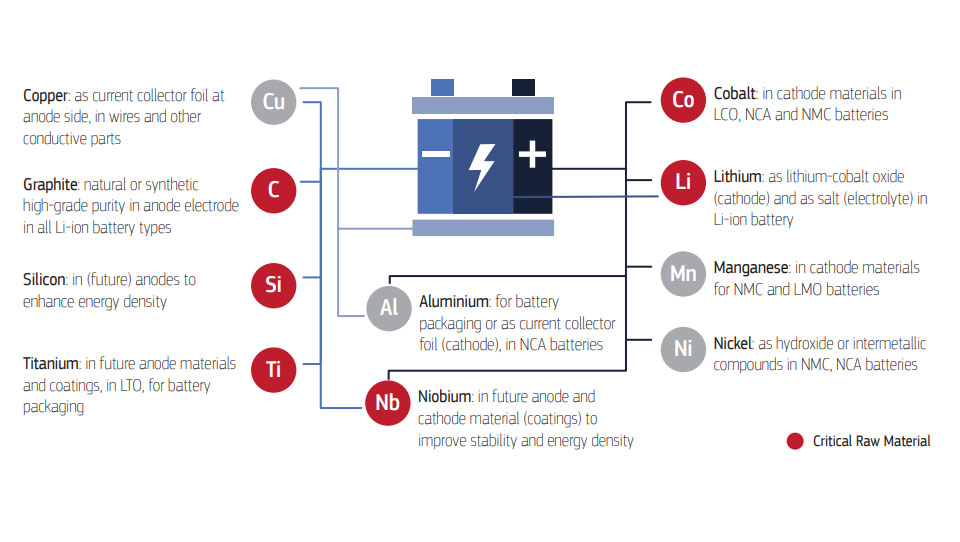 The European Commission has highlighted 30 critical raw materials – those that are economically important and have a high supply risk. Decarbonisation will influence this list and lithium was added for the first time in 2020. By 2050, it is estimated that energy storage and electric vehicle batteries will drive demand for lithium 60 times higher, and cobalt 15 times higher.
Lithium mining can cause serious environmental problems. Depending on the extraction process it can use enormous quantities of water or energy. One tonne of lithium requires the processing of 750 tonnes of brine, or 250 tonnes of ore. As civil and military demand increases, so too will the environmental impacts unless stringent standards are applied.
But it also covers military batteries, right?
In common with many environmental regulations, the law's predecessor, the 2006 Battery Directive included an exemption for the military. This same exemption has been rolled over into the new draft, for:
'equipment connected with the protection of Member States' essential security interests, arms, munitions and war material, with the exclusion of products that are not intended for specifically military purposes.'
Given what's at stake, a blanket exemption for all batteries used for military purposes seems highly inappropriate, especially as the military use and dependence on battery powered equipment and battery storage will increase as militaries seek to reduce their dependence on fossil fuels. Militaries and the military technology sector are pursuing electrification in a wide range of applications, from ground combat vehicles to drones and autonomous weapon systems, from directed energy weapons to wearable technologies.
The current extent of military battery use is unclear, and the European Battery Alliance (EBA) has no specific information for the sector.2 Only one of the key companies for the military sector – SAFT – has a headquarters in the EU, and is part of the EBA network. Other key companies for the military sector are based in the US, for example: Concorde Aircraft Batteries, EnerSys, Cella Energy, Sion Power, Teledyne and Aerolithium Batteries, or Japan – GS Yuasa Corporation.
Growing awareness of the environmental crises we face is increasing pressure over the exemptions militaries seek from environmental legislation. This is the case whether it is about emissions reporting, the use, storage and disposal of mercury, or regional chemicals legislation like the EU's REACH system – under which Greece, Germany, and Romania currently hold the most exemptions.
Green leadership?
On a practical level, the economic power of the EU, and its web of supply chains, ensures that its environmental regulations, like the REACH system, have global influence. Through its extractives due diligence and norm setting, the proposed battery legislation also has the potential to influence countries beyond the EU's borders. The EU and its member states see themselves as leaders in green initiatives and governance but this rings hollow unless it is backed up by actual leadership and real action.
Militaries are finally acknowledging the need to increase their sustainability, and have set out commitments to increase the adoption of low-carbon technologies. Exemptions like that in the proposed battery regulation weaken these commitments and challenge the sustainability narratives that militaries are keen to promote.
The EU's new batteries legislation is an opportunity for EU member states and their militaries to demonstrate their commitment to sustainability. A failure to remove the exemption will not only undermine environmental protection, it will also undermine their credibility.
Piotr Barczak is a Senior Policy Officer on Circular Economy and Waste, at the European Environmental Bureau and Linsey Cottrell is CEOBS' Environmental Policy Officer.
Note that only four raw materials (cobalt, natural graphite, lithium, and nickel) are listed in the scope of the due diligence regime, under Annex X (1) of the proposed Regulation.