Canada could play a progressive role on PERAC but it needs to clarify and better document its positions first.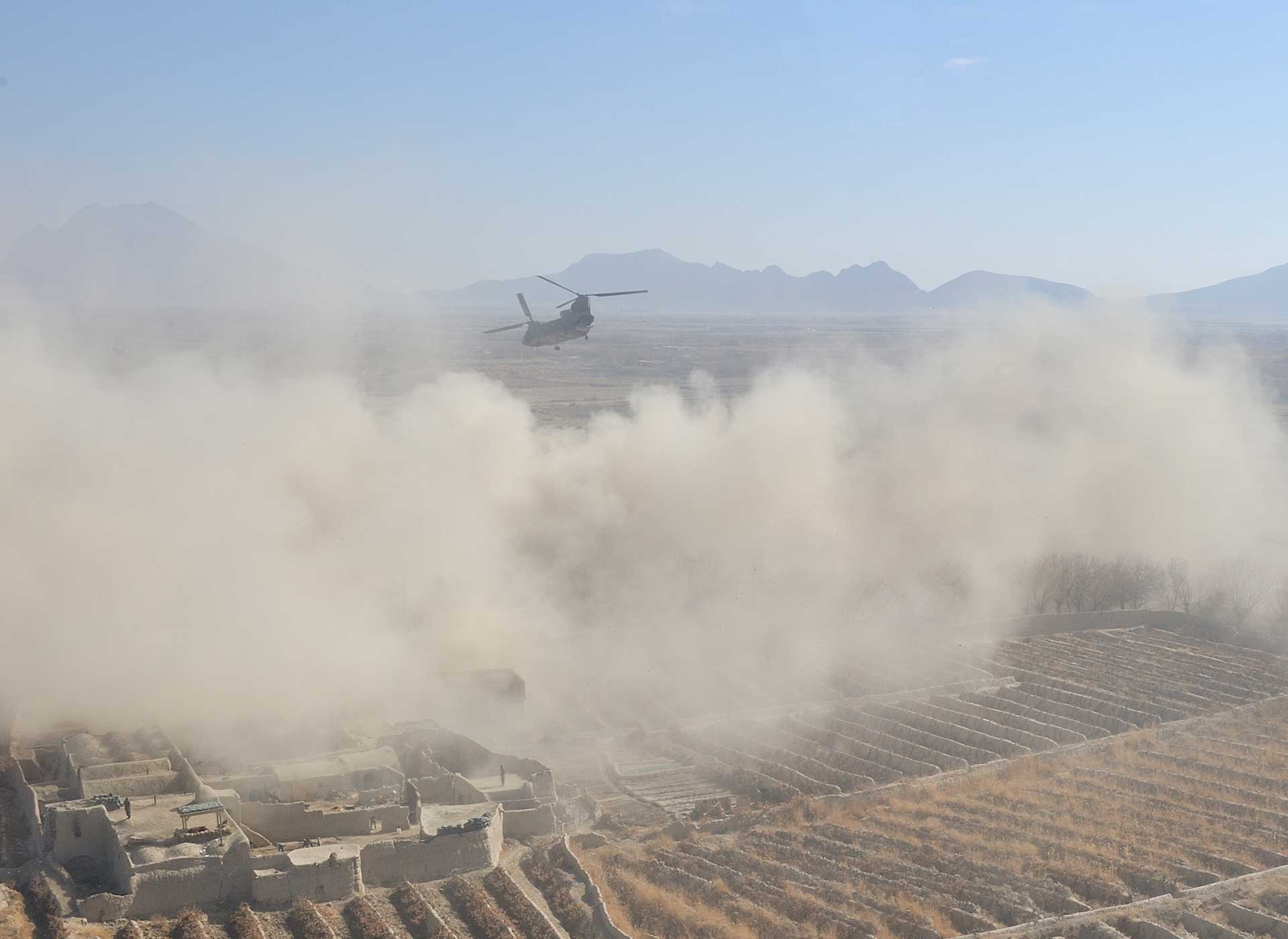 Our newly published study of Canada's practice on the protection of the environment in relation to armed conflicts finds some progressive policies but these are tempered by concerns over corporate conduct and nuclear weapons. In addition, Canada's approach to environmental protection during occupations and after conflicts was not always clear.
Background
Our study into Canada's practice used the draft legal principles developed by the UN's International Law Commission (ILC) on the Protection of the environment in relation to armed conflicts (PERAC) as a benchmark for the assessment. This is only the second time that any state's PERAC practice has been independently assessed using the draft principles. CEOBS undertook the first such review on the UK's practice in 2019.
In reviewing Canada's PERAC practice, we found considerable variation in how it approaches environmental protection at each phase of the cycle of conflicts. Unlike the UK, Canada has not made its positions on different draft principles clear during debates on the work of the ILC in the UN General Assembly's Sixth Committee. Therefore a key finding of the report is that more clarity is needed from Canada on some of the ILC's core principles.
The ILC's project to clarify and progressively develop the laws that protect the environment in relation to armed conflicts is nearing its conclusion after ILC members adopted 28 draft principles on first reading in 2019. States, including Canada, have until June 2021 to submit their written comments on the principles to the ILC before the principles and their commentaries are finalised.
In 2016, Canada co-sponsored a UN Environment Assembly resolution that urged all states to 'implement applicable international law related to the protection of the environment in situations of armed conflict'. As such it had been anticipated that Canada would perform well in our assessment.
How did Canada do?
We found that Canada performed comparatively well on environmental standards for the Canadian Armed Forces (CAF), as the CAF aspires to be 'recognized as a leader in contributing to the sustainable development goals of Canada through the effective and innovative integration of environmental considerations into activities supporting the Defence mandate.' While there is inevitably a gulf between declarative policies and conduct in practice, this aspiration appears to be reinforced by a range of policies and guidelines governing the activities of the CAF.
Canada appears to have incorporated the environmental provisions of international humanitarian law into its military manuals and national laws effectively. However, its positive approach to environmental protection during armed conflicts is undermined by its view that these norms do not apply to the use of nuclear weapons.
Two further areas where attention is needed are corporate conduct and on the rights of Indigenous peoples. It is estimated that half the world's mining companies are incorporated in Canada and, while some efforts have been made to place obligations on them through domestic law, these have had a limited impact to date. Our analysis found that Canada should take further appropriate measures to ensure the environmentally sound conduct of corporations and other business enterprises in areas affected by armed conflicts and in post-conflict situations.
The second area requiring attention is the protection of the environment of Indigenous peoples. Because of its history and demographics, Canada is expected to welcome the ILC's draft principle 5 on this theme, doing so is important for the final outcome of the ILC's project as a minority of states have opposed its inclusion. In this respect, Canada should endorse the need for appropriate measures to protect the environment of the territories that Indigenous peoples inhabit, including by designating them as protected zones.
Without an explicit statement from Canada on the draft principles applicable to situations of occupation, we found it difficult to determine the government's views. The ILC's occupation principles aim to evolutionarily interpret early 20th Century occupation law by integrating, among other things, principles of environmental human rights and sustainable development. While Canada has not been an occupying power per se, it does operate as part of UN forces that may be required to fulfil similar, if not the same, legal obligations. Although Canada's environmental objectives and aspirations may point to the acceptance of the occupation principles, more clarity is required.
Finally, we found that although Canada's post-armed conflict practice appears to be broadly aligned with the ILC principles, clearer documentation and reporting is needed. Canada has been a leader in measures to address explosive remnants of war but it seems to have played a more limited role in supporting post-conflict environmental assessments and assistance. There are examples of where Canada has contributed, such as the conflicts in Lebanon and Ukraine but support appears less pronounced in comparison to other states active in this space.
The environmental conduct of states needs more scrutiny
Dr Stavros Pantazopoulos, CEOBS' Legal and Policy Analyst and lead author on the report said:
"We are very pleased to publish this report on Canada's PERAC practice, which picks up the thread from our 2019 study on the UK's PERAC practice. In general, Canada appears to stand on firm ground when it comes to issues of principle, but on many occasions it was difficult to assess its concrete environmental policies and performance due to the lack or inaccessibility of relevant information.

"Therefore, we hope that Canada will offer its views on the ILC's PERAC work by the end of June 2021. Such submissions not only enable a more accurate assessment of states' PERAC practice but they also form an indispensable step towards the practical implementation of the ILC's PERAC principles."
It is expected that the ILC's principles will be adopted by governments in autumn 2022. The draft principles are just one of a number of legal initiatives currently underway on conflict and the environment, and which are helping to establish a normative framework against which the conduct of states can be assessed.
Our full report: Canada's practice on the protection of the environment in relation to armed conflicts is available online and in pdf here. The research for the report was funded by the Finnish Ministry for Foreign Affairs.